What is NFC
Before going into details on how to use NFC technology, it is good that you know perfectly the origin of the name and the first concepts on its basic operation. First of all, NFC is short for Near Field Communication, which you can translate as "communication in proximity", and is a technology capable of putting two devices in communication, located at a short distance from each other, in wireless.
Even if you have heard about it quite recently, NFC originates in the now distant 2004, when Philips, Sony e Nokia (later, they would join the project as well LG e Samsung) started the NFC Forum project. To be precise, NFC is the "son" of the much older RFID technology (radio frequency identification), which allows a device to send waves to a receiver for identification and possibly tracking. Although the dynamics within NFC are much more advanced, the purpose remains more or less the same: through NFC it is possible to identify two devices enabling them to transfer data, electronic payments and much more (I'll tell you about it later in this in-depth study) by simply bringing them closer together.
Being a rather slow communication standard, NFC is mainly used for transfer of small amounts of data between two neighboring devices: to be precise, two NFC devices can communicate with each other at a distance not exceeding 10 cm, although some implementations of this standard require, for safety reasons, that the devices involved cannot be farther than 3-4 from each other. The maximum connection speed that can be reached by such a type of connection is 424 kbits per second.
NFC-compatible devices (smartphones, tablets, some Bluetooth devices, and so on) have a integrated chip able to offer this type of connection. Furthermore, you can find them commercially too SIMs. e microSD with NFC chips, useful to prepare for this type of connection even devices that, natively, are not.
What is NFC for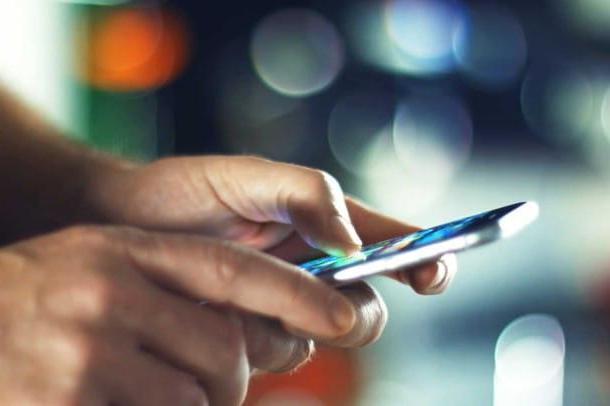 Now that you understand what NFC is, it's time to take a look at the branches of use of this interesting technology. Generally speaking, NFC is useful for exchanging data between two devices without using connecting cables, when these are within a short distance of each other.
Unlike other wireless communication modes (e.g. Bluetooth), thanks to all that NFC inherits from RFID, theidentification,authentication and possibly theassociation between two devices equipped with this technology, they are fully automatic and do not require the entry of a PIN, password or other recognition method to perform the pairing: this is the reason why NFC is used, as you will soon discover, also for some types of online payments: the short distance, as well as the simultaneous activation of transmitter and receiver, guarantee that operations via NFC are completed exactly by whom and in the way in which it is intended to carry them out. In even simpler words, it is enough to "touch" two NFC devices so that they "recognize" each other and perform the required task.
I bet that, at this point, you are wondering if NFC is only an accessory chip and almost useless, or if it can find concrete use in some very specific scenario: I can tell you right away that, even if you may find it hard to imagine it, the fields of use of devices equipped with NFC are really many! Do not you believe it? Below I show you some NFC "tools" that could be very, very useful.
Connecting audio devices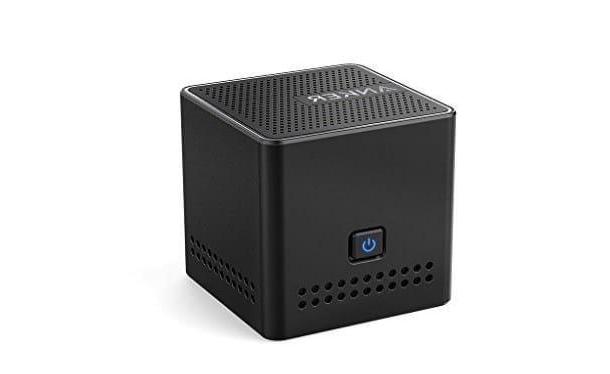 Imagine that you have purchased a new pair of Bluetooth headsets for your smartphone: to pair them, in the absence of NFC, you must perform the complete procedure provided by your device: activate Bluetooth, search for available devices and finally, to complete the procedure , enter the PIN that the earphones suggest to your ear.
If, on the other hand, your smartphone and your headset are equipped with NFC technology, the procedure becomes much easier: that's enough activate NFC on the smartphone, bring the headset that is already on, answer affirmatively to the notification regarding the activation of Bluetooth, et voilà, thecoupling between the two devices is completed, all in less than ten seconds!
You can also repeat the same procedure for headphones or any other Bluetooth audio device (speakers, mini-speakers, etc.) with NFC connectivity. Keep in mind that NFC only takes care of the pairing procedure, while the audio transmission is done via Bluetooth.
Data transfer
How many times have you wanted to transfer a photo from your smartphone (or tablet) to that of a friend without using cloud or instant messaging services? I know you are thinking of the Bluetooth but, between recognition and pairing, the process is just too boring. In a very similar way to what we saw a little while ago, NFC can also help with regards to it data movement from one device to another: just select the photo, document, contact or anything you are interested in transmitting, set up sharing via NFC and then touch the device to which you intend to transfer it: in this way, it is started "on the fly" a Bluetooth connection and the data is transmitted automatically.
The good news, however, is another: this procedure can be used not only between two smartphones, two tablets or in general two portable devices, but is also widely used on devices that usually do not have such immediate "sharing" features, what the digital cameras or printers. In other words, there are some cameras that allow you to move one or more photos through a combination of NFC and Bluetooth and, in the same way, you can start printing processes on some printers created specifically for the purpose.
Vedi offers your Amazon
Strong

As I have already told you several times, NFC is mainly a method for two devices to identify and recognize each other. This is why, in addition to using the "classic" smartphones, it is possible to find real authentication tools (Smart Cards, small USB dongles, etc.) equipped instead with NFC chips and can be used to confirm one's identity and unlock functions of the device. Just to give you an example, there are some external hard disk equipped with NFC connectivity which, thanks to a Smart Card to be brought close, can unlock and make the stored encrypted data readable, without the need to enter any password.
Another scenario in which NFC authentication is widely used is that of payments through your smartphone: using the NFC chip installed on the latter, it is possible to initiate money transfers directly from the pre-configured account, simply by touching the device to the POS. For example, payments via Android Pay e Apple Pay take advantage of NFC technology (I'll tell you about it later).
Tag NFC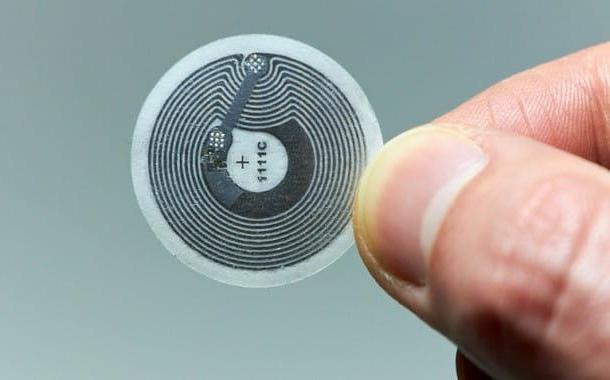 In my opinion, using NFC tags on a compatible device can be really useful. For starters, let me explain what it is: a NFC tag it is a kind of "electronic label" with a chip NFC programmable (via a smartphone app or PC program) to do something when a smartphone or NFC tablet reaches the minimum connection distance. An NFC tag can be used in different scenarios: here are some of them.
Commercial establishments - the owners of shops or entire shopping centers can place NFC tags in "strategic" points, so as to send links or information for promotional purposes on the smartphones of those who approach them. Clearly, the NFC functionality must also be active on the smartphone.
Museums e places of tourist interest - it is possible to place NFC tags that give the visitor information of interest, such as a short story about the work he is observing, the link to the map of the structure or other similar suggestions.
Business cards - it is possible to program an NFC tag for the transmission of one's contact information: in this way, it is sufficient to place the tag on the smartphone of a potential customer (which must in turn be equipped with active NFC) to send a personal vCard.
Automatic operations - NFC tags can be programmed, if necessary, also to perform automatic operations on your device. For example, you can place an NFC tag that sets the Silent mode of your smartphone, on your workstation or on your bedside table, you can use one that activates or deactivates Wi-Fi connectivity at the entrance of the house or, even, combine an NFC tag with an automation app such as Tasker or IFTTT .
On the market, you can find NFC tags of different shapes and colors, some stickers, others in the shape of a keychain. However, I advise you to pay attention to the Free space on the tag: to memorize the simplest operations may be enough 100 bytes, while for other data, such as a personal business card, even more than 800 bytes. Below I propose a choice of NFC tags available on Amazon.
Vedi offers your Amazon
How is NFC used
Now that you have learned the basics of NFC technology and have taken a look at the various cases in which you can use it, you are perfectly able to determine whether or not it is for you. How do you say? Your judgment is positive and you can't wait to get a device equipped with this technology? Perfect, you couldn't have given me better news!
Before you get your hands in your purse, let me give you some information on how NFC can be leveraged on both Android that of iOS. Although both operating systems belong to the world of smartphones and tablets, there is a fundamental difference between them: while on Android it is possible to carry out practically all the operations I listed above, and activate or deactivate the functionality, on iOS it is not possible to manually control NFC: it is always active and can be used for payments with Apple Pay and, for example, to detect NFC tags.
Android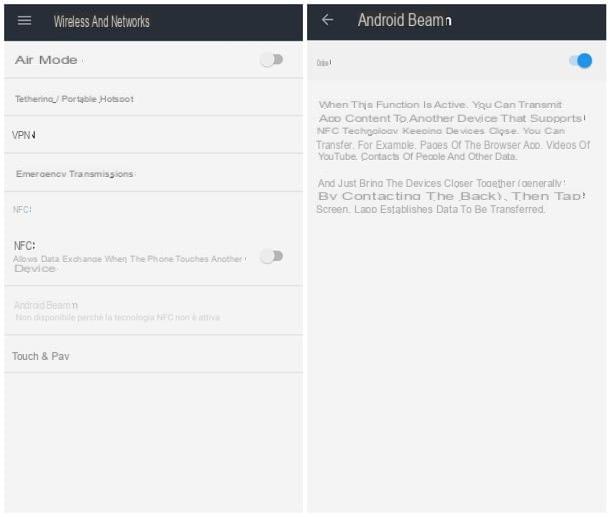 Do you have an Android terminal and want to take advantage of NFC technology for data transfer? Nothing could be simpler: to activate it, open the screen Settings by tapping on the appropriate icon in the list of apps, scroll until you reach the section Wireless and Networks and presses on the voice Other o Additional settings (varies by operating system). On the next screen, move up On the switch at NFC: in this way, your device is prepared to transmit / receive data via contact.
To activate the transfer of app contents (links from the browser, videos from the YouTube app, contacts from the address book and so on), press the item Android Beam and move up On the switch located at the top right of the screen: in this way, to move data from one device to another, you simply have to pull them together and touch Yes on the confirmation window that appears on the screen of both devices. Similarly, you can enable the payments by contacting the POS by touching the item Touch & Pay, by activating the switch located at the top right and then choosing the app to use (eg Samsung Pay).
iOS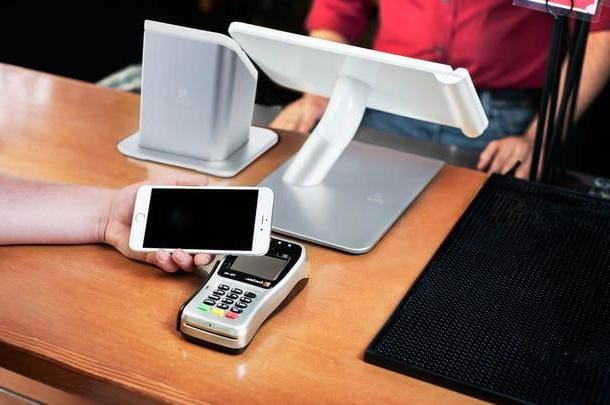 As I have already explained to you above, the only way you can officially take advantage of NFC on iOS is Apple Pay, the payment service made available by the big bitten apple, and now increasingly widespread in our country. In other words, you can use your iPhone, iPad, or Apple Watch to make payments in NFC-enabled stores by simply touching your device to the POS. I invite you to consult my guide on how to use Apple Pay in the city for more information on this.
How do you say? Did you or do you want to jailbreak your iPhone and hope to be able to take advantage of the NFC features like an Android device? So for you I have good news: there is a tweak, such NFCWriter, which allows you to create, manage and exploit NFC tags. NFCWriter costs dollars 3.99, does not unlock file sharing features and, above all, is only compatible with devices equipped with NFC chips, which are: iPhone SE, iPhone 6 and later, iPad Pro, iPad di 5 generation, iPad Air 2, iPad mini 3 and later.
How NFC works