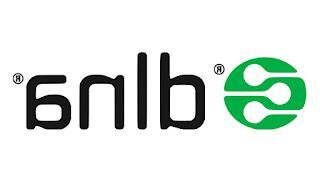 We often use the PC to store all multimedia files (movies, videos, music etc.), aware of the fact that in order to see them on a TV or any other device we will have to move them via a USB key or using an external hard drive.
This method is the easiest to apply but it is definitely inconvenient, forcing us each time to carry the storage medium with the contents inside from one room to another.
What if the PC itself provides multimedia content via the LAN or WiFi?
In this case, a DLNA server can help us, able to index the multimedia contents present on a PC (and not only) and make them available to all other devices on the network compatible with the DLNA protocol.
In this guide we will see together
what is a DLNA server
and at the end of the article
the best DLNA servers
that you can install on a PC (with any operating system) or on other network devices (such as NAS or router with DLNA support).
1)
What is DLNA and how it works
DLNA stands for Digital Living Network Alliance and is an association that brings together various manufacturers of multimedia devices (TVs, players, decoders, smartphones, PCs etc,) providing the specifications for the devices to communicate with each other to play videos, music and images without the need for the file to be transferred (streaming playback).
The operation of DLNA is based on two different types of devices:
-
DLNA server
: this device has the task of indexing the contents in the multimedia folders so as to make them visible and playable on the entire network.
In order to take advantage of DLNA it is essential that one of the devices on our LAN acts as a server for all the others.
The server can be a PC, a notebook, a NAS, a data server or the router itself (if it has DLNA functionality).
-
DLNA client
: this device is able to "see" the DLNA server present on the network and to reproduce the contents that it indexes, with a convenient interface to manage.
Obviously there may be more DLNA clients, the server will manage them all together (respecting the bandwidth limits of the internal network).
The contents are not simply "copied" from one device to another (the file always remains on the server), but the audio and video stream is sent as if we were streaming.
The client can be a Smart TV, a decoder, a game console, a TV Box, a DVD or Blu-ray player, a PC, a smartphone or a tablet.
DLNA works with any type of audio and video file, at any resolution (even 4K), but compatibility is only guaranteed if the DLNA server provides the right specifications for the type of file being played (which is not always configurable) and if the DLNA client supports that type of file (if our TV does not support H.265 even if a file in this format is present on the DLNA server it cannot be played without conversion).
Simple DLNA servers are only concerned with indexing content, while more advanced ones can:
-
Convert formats that are not compatible with some DLNA clients
: through a special proprietary technology it is also possible to play files in unsupported formats through real-time transcoding.
-
Access via the Internet
: using a proprietary protocol it is possible to access indexed multimedia contents even outside the internal network, so that we can connect to our contents via the Internet even when we are away from home.
Obviously these features are not present on all DLNA servers and are often offered for a fee, so better choose carefully the type of server we want to use.
2)
Useful tips before installing a DLNA server
Before installing any DLNA server, we recommend that you follow these useful tips, so as not to run into problems while playing multimedia content on the various clients.
-
We connect the DLNA server to an Ethernet socket on the router / modem
: let's not rely on the WiFi network to distribute content, especially if we still use the 2,4 GHz frequency.
We may have problems in playing files at high quality, which is not the case if we rely on the Ethernet connection (preferably Gigabit).
-
We connect the DLNA clients via the Ethernet socket
: Clients should also be connected via Ethernet if we want to make the most of DLNA.
If the devices are present in separate rooms we can use Powerline to always move via cable.
-
We take advantage of 5 GHz WiFi
: if we really have to use wireless to put the server in communication with DLNA clients, we use 5 GHz WiFi, much faster than WiFi networks with 2,4 GHz frequency.
If we use the 2,4 GHz network we risk having problems playing the contents in FullHD or higher resolutions.
3)
The best DLNA servers to install on PC
After having seen together what DLNA means and how to make the most of it, below we will find all the DLNA servers that you can use on a PC but which can also be installed on other network devices (such as NAS).
Universal Media Server
The first DLNA server we recommend you try on your PC is
Universal Media Server
, available for download here ->
Universal Media Server
.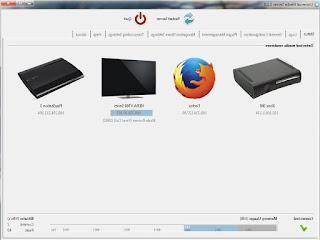 This program presents itself as one of the best in its category, allowing you to index any type of multimedia folder on your PC and to view all DLNA clients visible on the network in the interface.
This DLNA server streams video and audio files in the highest possible quality, supports subtitles and DTS audio, also supports 3D video files (SBS), and is capable of converting any incompatible files.
with some clients.
In addition to these features, it offers the possibility of installing plugins and interfacing with iTunes to spread music and videos even on Apple devices.
Twonky Server
One of the best DLNA servers around for compatibility is Twonky Server, downloadable as a free trial from here ->
Twonky Server
.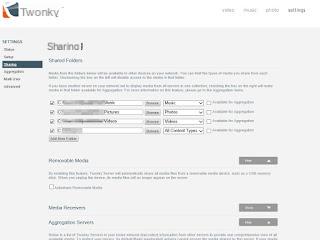 With this program it is sufficient to indicate the folders to be indexed and their contents inside.
The server will provide all indexed content via DLNA, plus it is possible to indicate which DLNA profiles to use based on the clients visible within the network (if we have a Samsung TV it will be enough to indicate the specific client with the Samsung DLNA profile to obtain maximum compatibility. ).
The program is a free trial for 30 days, then you will need to purchase a license to continue using it.
Serviio
Another good DLNA server you can try on PC is Serviio, downloadable from here ->
Serviio
.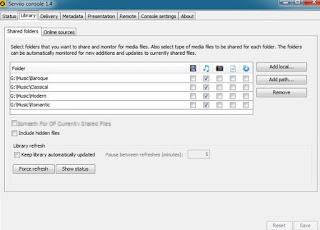 As already seen for Twonky it will be sufficient to add the multimedia folders of the PC and indicate the type of content to start indexing.
Excellent compatibility, especially with mobile devices, also thanks to the integrated conversion system.
The program is available for free without limits, but to access some advanced features it is necessary to purchase a user license.
Serviio is an excellent DLNA server for storing images, audio and video even HD, for streaming with playlist and subtitle support.
Plex
The king of servers is definitely Plex, which we can download for any platform from here ->
Plex
.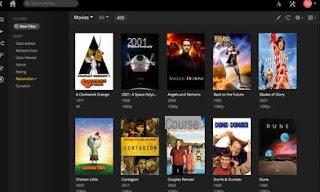 Plex also offers indexing via DLNA but this is not its strong point, because the program has a proprietary protocol with which multimedia contents are sent through the same network or accessible from the outside.
In order to see the contents, it is therefore preferable to use the Plex client app, available on almost all Smart TVs or as an app for smartphones.
Plex also supports real-time transcoding, so as to always offer maximum compatibility with any device.
The program is available free of charge upon registration, but in order to fully exploit all the potential of the server, a user license is required (also available with a monthly subscription).
ALSO READ:
Streaming movies and videos on Smart-TV from PC, web and smartphone
Guide to DLNA servers