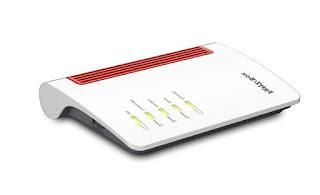 Receiving unwanted calls is always unpleasant, especially if they are made to our landline number (where it is more difficult to filter them). If until recently the only way to block or filter landline phone calls was to keep the landline phone off or unplugged, nowadays we can rely on modern modem routers, also thanks to the spread of VoIP technology (i.e. calls via Internet), allows you to apply a much more effective call filter than devices designed for the old analog line.
In this guide we will show you
the best VoIP modem routers with call blocking and filtering, so you can finally manage all calls received on the fixed line
and block those with the most common prefixes. Together with the devices we will also show you how to insert new numbers in the modem filters, taking as an example the AVM Fritz! Box (the best modems on the market).
Things to know about VoIP modems
Modern modem routers with VoIP functionality allow you to connect your landline phone directly to them, without the need to use ADSL filters. This generational leap was made possible thanks to the digitization of the telephone signal, which now passes through the Internet (this explains the meaning of VoIP).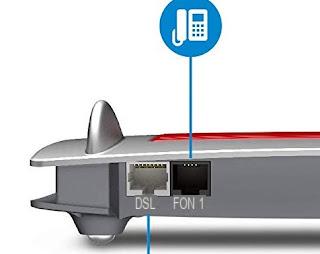 If we have a fiber optic line (FTTH or FTTC), fixed telephony will be provided in this way, since the old analogue signal for voice is no longer available. With the optical fiber they could also provide us with a modem included in the price, but hardly the models supplied (even for free) include a call filter or blocking system. To remedy it is enough
connect a new modem router with call filter
, like the models that we will see in the final chapter of the guide.
In case of FTTC we will have to choose a modem router with VDSL support, which is the technology used to get the Internet signal (and voice) to our home; as soon as the new modem has arrived at home, we remove the proprietary modem and immediately install its replacement (it is perfectly compatible with the standard telephone socket).
If, on the other hand, we are in FTTH or we have a line with a blocked modem, we can always connect the new modem to the old one via a cascade; to deepen this possibility, we refer you to reading our guide ->
Connect a new router to the modem without changing networks
.
How to activate call barring
Each modem has a different interface and different buttons and menus, so it is not possible to show you all the screens and steps to take to activate call barring on each model. The generic steps involve entering the modem configuration panel (usually with the address
192.168.1.1
) and look for a menu named
Call
,
Telephone
o
Call filter / block
.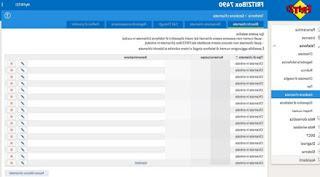 For example, on the Fritz! Box, in our opinion the best modems for this type of service, all we have to do is access the modem control panel and follow the following steps:
- We click in the menu
Telephony
su
Call management
- We click on the button
Numbers blocked
- Finally we click on the button
New entry
Now we can adjust the filter according to our needs: if we want to block all anonymous calls, select, in the drop-down menu
Field,
the option
Without number
.
Alternatively we can insert, always in the menu
Field
, a prefix to be blocked or a specific telephone number that calls continuously: for example by adding the "00" filter, we will block all international calls in the bud, so as not to receive expensive calls from abroad or from call centers (which often call from abroad).
For more information on how to block numbers with Fritz! Boxes, we recommend that you read the guide available on the AVM website -> Guide to blocking numbers on Fritz! Boxes.
Best modems with call blocker
In this final part of the guide we will show you the best models that you can buy to activate call blocking on our fixed telephone lines. Most of the models are the Fritz! Box, but we will also point out a high-end model from Asus.
AVM FRITZ! Box 7430 International Modem Router (105 €): one of the cheapest and most powerful modems we can buy, with VoIP Telephony, Basic DECT, ATA, Answering machine, ADSL2 + support, VDSL support, 4 LAN, 1 USB, 1 FXS.
AVM FRITZ! Box 7490 International Modem Router (189 €): evolution of the modem seen above, with Wireless AC 1750, ADSL2 +, Fiber support (VDSL), Analog and / or VoIP Telephony, Base Dect, Switchboard, Secretariat, 4 Gigabit LAN, 2 Usb 3.0, 2 FXS.
AVM FRITZ! Box 7530 International Modem Router (115 €): the new Fritz! Boxes, with a revised design and the usual power, with Wireless Veloce AC + N 1266 Mbit / s, VDSL Internet speed up to 300 Mbit / s, DECT base and Media Server.
AVM FRITZ! Box 7590 International Modem Router (€ 229): one of the most expensive and powerful modems that is possible at home, with Fast Wireless AC + N 2533 Mbit / s, Analog Telephony and VoIP, Base DECT and Media Server.
Asus DSL-AC88U (242 €): a good alternative to the Fritz! Boxes seen so far is the Asus DSL-AC68VG VOIP, which has dual phone ports (to be able to filter up to two phones at the same time), fast wireless AC and a advanced filtering. One of the best solutions if we have to create a cascade with our basic router (often an obligatory choice for FTTH fiber modems), so that we can benefit from an extraordinary connection speed, a great coverage and a high level call filter.
To learn more about blocking calls on fixed and mobile networks, we invite you to read our guide for
Block unwanted commercial calls to landlines and mobile phones
.
To block calls from a private or unknown number from mobile instead, we can read the guide for
block calls from a private or unknown number
Best VoIP modem router with call blocking and filtering included