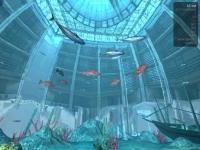 Il
WebGL
is one of the possible technologies for the web of the future where the internet will not be made only by static sites but also by
3D interactive applications
. The
WebGL
is a technology that is currently being promoted by Google and Mozilla and which extends the ability of Javascript to generate 3D graphics without any plugins. In this showcase, we see the
best 30 experimental sites developed with WebGL
which are all to click and see because, in many cases,
spectacular
!
A browser is required to open these sites
Google Chrome
or the latest version
Firefox or Safari
; for the moment they are not visible with Internet Explorer.
Each of these sites, after opening them, is worth seeing them in full screen by pressing the button
F11
on the keyboard.
Interactive videos
-
3 Dreams Of Black
is a virtual world built from drawings and animations that are intertwined in 3D interactive sequences.
-
Aquarium
it is a real aquarium where an underwater environment is simulated. The demo offers 3D fish models with high quality textures, animations, pixel shaders and everything needed to make the image absolutely realistic. From the left menu, you can change the camera and increase the number of fish.
-
Attractors Trip
instead it is an interactive demo where you can experience a hyperspace journey in 3D. You can accelerate with the up and down arrows on the keyboard and change the rotation to left and right.
-
Jellyfish
is the medusa reproduced in a scientific and realistic way.
-
Wobble Dance
is a beautiful video where a face moves with very disturbing music.
- The Zoomquit site is an infinite zoom, with one image entering the other, as if entering new worlds.
-
Ultranoir
is a 3D animated video that integrates with Twitter. You can specify a hashtag, perhaps the one most cited on Twitter today, and read the various Tweets conducted by flying objects, planes, spaceships, all seasoned with romantic music and a relaxing atmosphere. By moving the mouse and clicking, you can change the view.
-
River styx
is a site where you can read and listen to an animated story that becomes like a point and click game.
Cars
Three beautiful sites are dedicated to fans of racing cars and Formula One Ferrari.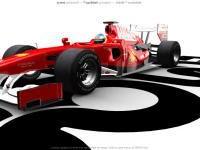 - In
HelloRacer
you can drive a Ferrari faithfully reproduced in 3D, using the darts and follow its movement as in a video game.
- Always dedicated to machines is another site in 3D:
Material Cars
where the models of the Lamborghini Gallardo, Bugatti Veyron, Ferrari F50 and Chevrolet Camaro cars are reproduced and you can also choose the color.
- Third site is
WebGL Cars
where it is possible to drive two racing cars seen in 3D with different angles. One car is driven with darts, the other with WASD keys; pressing B sets the speed effect while with N you can set the Night view.
Creation
-
Collectibles Printer
is a web application where you can create a 3D human figure using a simple editor. Finally, you can share your creation with a link.
-
Google Web Lab
is a set of online experiments among which the best is that of the orchestra where you can play an interactive sequencer. It is directly linked to the London Science Museum. There is also the Data Tracer to search for images in the world, Teleporter, to see webcams in other countries and Sketchbots to see your own face drawn.
-
Sketch
it is a blackboard where you can draw with the mouse; each drawing can be rotated 360 degrees.
Other great crafting sites are in the article
Create abstract art and paintings and drawings on the internet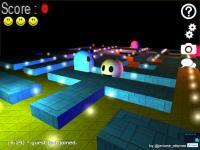 4)
Online games in WebGL
-
Pacman with first person view FPS
it's amazing, it's the 3D Pac Man game that has never even been released on the Playstation!
-
Tankworld
is a shooter game with different maps to explore and different levels to play.
-
Playmapscube
is the game where you roll a ball inside a Google Maps cube that I talked about a few months ago, in the article on games based on Google Maps, set in the real world.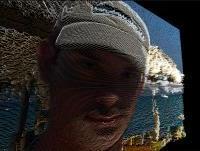 5)
Photo manipulation
-
Rutt-Etra-Izer
is a web application where you can upload a photo and see it in 3D with a very special effect. To save the image you can press the S key while on the right you can customize the display by moving the various parameters.
-
SaberParts
is the site where you can build your own lightsaber, all in 3D, very fun and with beautiful graphics.
Google experiments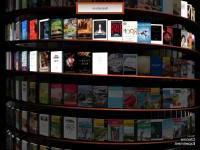 Google Chrome Experiments
is the Google WebGL experiments page including:
-
BookCase WebGL
is a virtual library where you can browse 10.000 Google Books book covers. You can also search by topic, open a 3D model and download books to your mobile with the QR code.
Unfortunately, only books written in English are collected.
-
Google gravity
it's a nice way to Google, with the pieces of the page falling to the ground.
Google Gravity is one of Google's best jokes.
-
Ball Pool
where you can play with balls.
-
WordFlights
allows you to see the routes of all major aircraft, filtering them by company.
-
Toki Toki
is a clock made with website scrolling.
Finally, remember that you can also activate the WebGL graphics on Google Maps.
Best sites with 3D interactive animations and applications