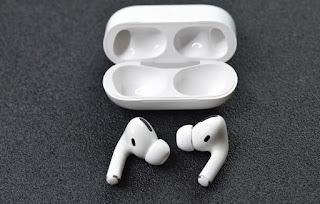 Apple has revolutionized (again) the way you hear music, thanks to the introduction of the AirPods: small wireless headphones capable of providing good sound quality and excellent autonomy, also thanks to the practical case with integrated battery , which recharge the tiny earbuds whenever they're not in use.
If you think that the AirPods are unique devices of their kind, you will have to change your mind: in this guide we will report you
all the best Bluetooth micro earphones with technical characteristics similar to Apple's AirPods
, so you can listen to music on the move without cables and with a unique design, while spending less than Apple earphones. The Bluetooth headphones similar to the AirPods that we will recommend are compatible with all recent smartphones,
both Android and iPhone
, and can also be used as a PC headset.
Earphone technical features
Before buying any products similar to Apple's AirPods, let's carefully read the technical characteristics below, so as to avoid Chinese copies of poor quality or that download after a few hours of listening. After having seen well what characteristics the
AirPods-like earphones
we will show you the best models on the market, so you can only get quality earphones.
Connection technology: currently the best wireless connection technology is Bluetooth 5.0, so let's make sure that the micro headphones chosen have this version. It is backward compatible with all smartphones equipped with lower Bluetooth technologies (4.2 and 4.0 are still very popular), so we won't have to worry about having a latest generation smartphone to be able to listen to music at good quality.
Custody: the transport case must have one rechargeable battery with a good capacity, so that the micro headphones can be placed under charge automatically when not in use (just place them in their respective housing to start charging). The battery capacity of the case is essential for the final autonomy of the chosen headphones.
Autonomy: micro headphones, given their small size, cannot offer more than 3-4 hours of continuous listening, therefore we will have to put them under charge often in order to reach the real autonomy (made by the sum of the batteries included in the micro headphones and the battery in the case). With the full battery charge included in the case, the headphones should offer at least 10 hours of battery life in order to effectively replace the classic Bluetooth headphones and earphones.
Ear pads: since the ear canals of each of us are different, various interchangeable ear tips must also be included in each package, so as to be able to adapt the micro earphones to our ear and prevent them from falling or slipping out while listening. Choosing good rubber tips can make the difference between mediocre sound and excellent sound.
Microphone: all headsets should have a small microphone, so that they can also handle calls received or made from the phone.
Multimedia buttons: in order to interrupt or forward and backward music playback, small buttons are usually inserted on the body of the micro earphones, which can be used as gestures (two touches for example start Siri or Google Assistant or call up the last number contacted in the address book). Some devices have touch keys, with which it is sufficient to touch the surface to obtain the required functionality.
impermeability: In order to withstand rain and sweat (when used during physical activity), the headphones chosen must have IPX5 certification or better IPX6 or IPX7.
Design: considering the AirPods unattainable from an aesthetic point of view, we can still choose earphones that are sufficiently small, camouflaged and that do not bother too much while we wear them.
Accessories: A fabric or leather case is often included in the packages of the micro earphones so that you can easily carry the case and the USB charging cable.
If the autonomy seems lower than expected, we can always use a small powerbank to charge the case and consequently the earphones; the best compact powerbanks we can find them in our guide to
solar and crank charger for iPhone and mobile phones
.
Buying Guide
After having seen together the characteristics that good alternative earphones to Apple's AirPods must have, let's discover together the models that we can buy online, so as to save something on the final cost and get unparalleled after-sales assistance.
Umi by Amazon
The cheapest Ear Buds we can consider are the
Umi by Amazon
, on sale on Amazon for less than 50 €.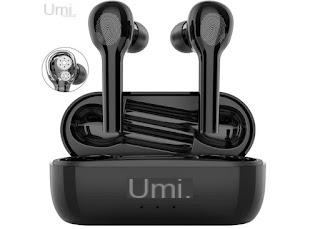 This pair of headphones have quad-type audio drivers, IPX7 waterproof certificate, Bluetooth 5.0 connection, TWS Dual Dynamic, touch-type controls, HD call support, compatibility for Siri and Google Assistant voice assistants and consequently compatibility with all Android and iPhone smartphones.
Xiaomi MI TRUE-X
If, on the other hand, we wanted an alternative from a famous manufacturer without spending too much we can take a look at the
Xiaomi MI TRUE-X
to 20 €.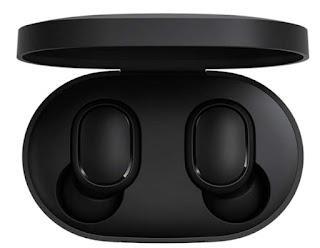 These earphones feature Bluetooth 5.0 connection, 40mAh earphone battery, 300mAh battery case, multifunction physical button, voice control, built-in microphone, noise reduction and True Stereo Sound system.
Anker Soundcore Liberty Air 2
Always in the middle range of the Ear Buds we also find the
Anker Soundcore Liberty Air 2
, from €65.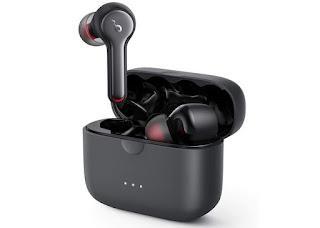 These headphones with a minimal and practical design feature diamond drivers, wireless earphones with 4 microphones, continuous playback for 28 hours, external dynamic sound removal system, wireless charging, HearID personalized sound and compatibility with the most famous voice assistants (Siri and Assistant Google).
HUAWEI FreeBuds 3
If, on the other hand, we are looking for a high-end product (with prices similar to those of Apple's AirPods), the first that we recommend you to evaluate is
HUAWEI FreeBuds 3
, about € 150.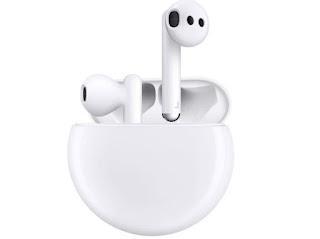 On these earphones we find the Kirin A1 chipset, high-performance antenna, optimized encoder, enhanced Bluetooth connection, dual-channel synchronous transmission system, intelligent noise cancellation, 14mm dynamic driver and fast USB charging with Type-C socket.
Samsung Galaxy Buds
If, on the other hand, we are lovers of Samsung technology and we also have a smartphone from this manufacturer, we invite you to consider the
Samsung Galaxy Buds +
, available on Amazon at 130 €.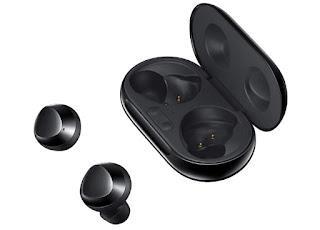 These earphones boast AKG technology for deep bass and powerful sound, dynamic 2-way speakers, enhanced driver, three microphones, beam-forming technology (to increase quality and reception), touch controls and advanced suppression of ambient sounds.
Jabra Elite
If, on the other hand, we are looking for robust earphones able to compete with the AirPods from all points of view, we can take a look at the
Jabra Elite 85t
at around 230 €.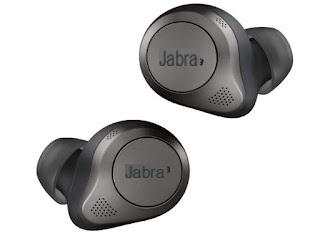 On these earphones we find Jabra Advanced Active technology for active noise cancellation, speakers with 12 mm drivers, compatibility with Siri and Google Assistant for voice commands, wireless charging case and USB-C charging cable.
Google EarBuds
If, on the other hand, we are looking for something signed by Google and fully compatible with Android, the only possible choice is the
Google Pixel Buds
, on sale on the Google website for less than € 200.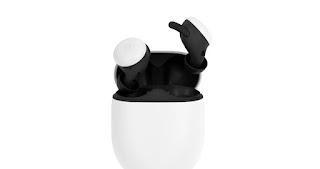 These headphones feature 12 mm dynamic drivers, environmental noise reduction system, touch control, waterproof certification, integration with Google Assistant, automatic translation from other languages ​​and total autonomy up to 24 hours.
Apple EarBuds
If we really can't give up Apple products, it is worth taking into consideration the top of the range that is the
Apple AirPods Pro
, on sale on Amazon for € 210.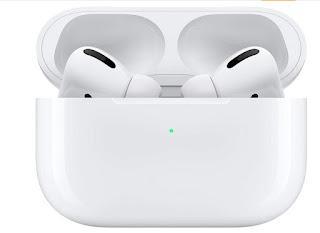 With these earphones we will be able to listen to music and make calls on every iPhone thanks to the quick pairing system (just bring the case close to our iPhone to pair them) and benefit from the adaptive equalization based on the shape of the ear, active cancellation of the surrounding noise and wireless charging case for over 24 hours of battery life.
Conclusions
We have seen together some of the best wireless headphones that can easily replace Apple's AirPods, whether we use an Android smartphone or an iPhone. If we are not convinced of the alternatives and want to spend some more money (many more), you can buy them
le Apple AirPods Pro
directly from Amazon for less than € 300.
Are we looking for quality headphones to use for listening to music or movies from a PC or TV? We advise you to read our guide on
How to Choose Quality Wireless Headphones for PC or TV
. If, on the other hand, the volume of our Android smartphone is low with any type of headphones, we recommend that you read the article to find out how
change the Volume on Android for each app used or for where we are
.
Best Bluetooth headphones for smartphones similar to AirPods