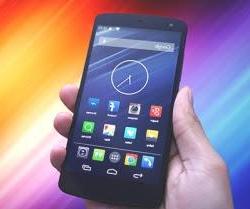 On Android smartphones you can set an animated background, a "live wallpaper" which is a moving image. Live wallpapers are one of the best ways to give your mobile a new look and make it more beautiful than ever, as well as to impress your friends. There are hundreds of live wallpapers available for free in the Google Play Store, so to find the right one, it's worth seeing which ones are the best, which not only look good, but also don't cause excessive battery drain. In fact, it is obvious that an animated background can consume a little more energy than a fixed background, but if this "a little" is bearable, then there will be no contraindications.
So below are the ones I found to be i
best animated wallpapers (live) for android
, listed in no particular order.
1)
Circuitry
it's a wallpaper that costs less than a Euro but is worth every penny for how extraordinary it is. Created with great attention to detail, the animation follows the design lines of Android and fills the home screen of the tablet and mobile with infinite paths that create a circuit. You can choose the background color.
2)
Chromea Live Wallpaper
is the only one of these paid wallpapers, which costs 1 Euro absolutely well spent. The application generates new random wallpaper templates with different customizable colors, in a certain time interval. Switching between backgrounds is dynamic, with a movement, a bit with a parallax effect.
3)
Minima
it has different backgrounds combined by overlapping geometric shapes, parallax effect and colors randomly generated and very nice to look at.
4) Similar to Cirquitry but free it is
Square
5)
Device Info Live
puts all of the phone's hardware information, including memory and processor usage, live in the background.
6)
Raindrops Live Wallpaper
is an animated wallpaper that turns your phone or tablet screen into a rain-soaked window.
7)
Pixelscapes
is an animated wallpaper that features three distinct environments, including a beach, all rendered in a pixel art style
8)
Vortex Galaxy
shows a moving galaxy on the screen.
9)
Origami
is one of the most popular live wallpapers available for android, very elegant, which features colorful rhombuses that fade and appear on the home screen.
10 )
Parallax 3D Live Wallpapers & Backgrounds
is a 3D effect animated wallpaper that uses the built-in gyroscope in your smartphone to create a 3D parallax effect similar to that of an iPhone.
11 )
Carpe Koi grat
shows a very realistic animation of four large carp inside a pond.
The surface of the water ripples when touched by the fish and touching the screen stimulates the movement of the carp as they move to eat.
12 )
Ocean HD
is an animated wallpaper that shows the bottom of an ocean where fish and sharks swim in 3D, as if you had an aquarium inside your mobile or tablet.
13 )
Rain
for those who want to see the rain fall on the screen.
14 )
Light Grid
it costs one Euro and puts on the background colored grids of different shapes such as squares, circles and hexagons, all customizable.
15 )
Fresh leaves
is a beautiful animated wallpaper where green leaves are moving. The light of the animated photo changes according to the time of day and with the weather conditions. Before downloading fresh leaves, make sure your phone is able to run it (remember a purchase can be refunded by uninstalling the app within half an hour). Due to the large number of three-dimensional elements and HD graphics, this wallpaper can weigh less powerful devices in the memory.
16 )
3D Image Live Wallpaper
(1,5 Euro) is an application that allows you to transform any image into a three-dimensional background controlled by the gyroscope.
17 )
Space Colony
shows the skyscrapers of a futuristic city with the panorama living a life of its own. Very customizable and with an incredible graphic quality, the app costs 1 Euro and a half.
18 )
MultiPicture Live Wallpaper
allows you to use several photos of your choice on the background of your mobile.
19 )
Season Zen Free
is a beautiful background with little birds, green trees and spring images moving.
20 )
Bubbles (Live Wallpaper)
it is a very light background with moving bubbles and very bright colors.
21 )
Space HD
finally it is a live wallpaper that shows space in motion, with planets and stars.
22 )
Mountains Live
is a wallpaper with beautiful parallax effect wallpapers of mountains
23 )
3D animated wallpapers
is a collection of animated wallpapers to choose from, all of great quality.
Best animated wallpapers (Live) for Android