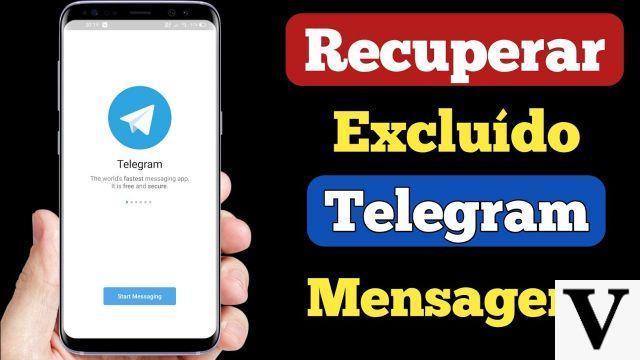 How to recover a contact deleted on Telegram?
Do you want to contact a specific person, with whom you had already spoken on Telegram, but do not find their contact again? You have probably deleted this person's contact For error and now you can no longer write them, but you see it in your contacts in the address book.
We explain to you step by step how to do it, to make sure that you can get back in touch through this application:
Make a forced closure of the app.
On devices Apple All you have to do is explain all the open applications, either through the Home button or by moving your finger as if you were unlocking your phone, depending on the model. Once you see all the open applications close the Telegram one.
Su Android instead go to Settings, Telegram and press the end button.
Go to the contacts of the address book of the phone.
Enter the Profile of the person concerned.
Click on modification.
Don't change anything, but save anyway the changes.
Reopen Telegram.
Look for the contact you were no longer able to find
The contact should also be back on Telegram, now you can contact the person and start a new conversation, whatever normal chat or secret chat, as you prefer.
How to delete contacts on Telegram?
It can happen the other way around, that is, you want to delete a contact from this app, so as not to feel tempted to write every time. Delete a contact from Telegram it does not mean deleting it from your address book, you will always have the number on your mobile, only this it will no longer appear in the application.
It is the right and voncent move if you think you will need the contact eventually, but still find it unwanted among all those on Telegram.
Here are the steps:
apri the Telegram application.
At the bottom left click on the icon contacts.
Open one new conversation with the selected contact.
Then click on the profile picture you see at the top right.
Click on modification.
As a last option you will see in red Delete Contact.
Thanks to these simple steps and after deleting the conversation you will no longer be able to find the person in the Telegram contacts, but if you search for the person in the contacts of this App, the message "Invite on Telegram" will appear.
We remind you that the person will remain present among your contacts in the phone book.
Have you deleted the contacts from your mobile phone?
Who knows where you pressed your finger that now all your contacts have disappeared for no apparent reason. It is always a good idea to keep your cell phone locked, but some incidents are difficult to predict.
We know as is drawback lose contact, above all because no one today tends to remember numbers by heart or to save the numbers in a diary or in any other device than a mobile phone.
Fortunately, there are methods to be able to find the data. Find how…
Recover all deleted contacts on Android
Recover deleted contacts on iPhone
In both guides there are all the information and step by step instructions you will need to be able to recover your contacts.