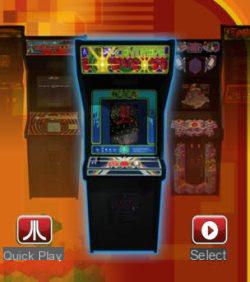 For lovers of retro games, we see here the best of the past, the funniest ones, possibly free, which can still be played on modern Android smartphones and on iPhones. For the most part, these are original games remade for today's operating systems, with little change from the past, other than adaptation to touchscreen controls.
I
best 10 old games for android and iphone
I'm:
1)
Snake 97
, free for Android and iPhone, the original Nokia mobile game, that of the snake that gets longer and longer and doesn't have to hit the edges of the screen. The game is the original one that shows the old Nokia 3310 keyboard on the screen.
2)
Radiant
for Android and
Alien Sworm su Android
e
iPhone
are a remake of the 80's spaceship game, with aliens descending from above and our spaceship moving left and right below.
3)
Pacman
in the original version it is free for Android and iPhone.
The game is much more evolved than in the past, with tournaments, rankings between players and many different mazes in which to turn and escape while eating marbles.
4)
R-Type
was a famous and popular spaceship game for Amiga and SNES, shooter with continuous horizontal scrolling, really challenging and addicting. Now R-Type can be played for free on Android smartphones, while on iPhone and iPad it costs 2 Euros.
5)
Meganoid
, free for Android and 3 Euro for iPhone, it was one of the most famous 8-bit games of the 80s and 90s, of the platform genre with horizontal scrolling, where you can shoot and hide from enemies.
6)
Sonic
it's free for Android and iPhone, ideal for Sega Mega Drive nostalgics, with the same speed and playability as the original.
7)
Street Fighter 2
, the most famous fighting game of the 90s, has been remade in the original version for iPhone and iPad and for Android.
The game is the same as that of the game room, same graphics and same controls thanks to the virtual keyboard that appears on the sides of the screen.
8)
Tetris
original is offered for free and in a social version for Android and iPhone
9)
Stardash
is a clone of
Super Mario Bros.
at 1,50 Euros for iPhone and free for Android, with retro Gameboy-style graphics, in two colors. Even if you don't like the graphic style, it's a nice fast and varied game that is fun and addicting for everyone.
9 TO)
Super Mario Run
is the official Nintendo game for
iPhone
and for
Android
.
10 )
FC Circus Charlie
you can play on Android in a special version of the same game, the one where you guide a clown in various skill challenges of a circus. This was a popular game in arcades of the 80's, difficult and fun.
11 )
Atari games
such as Pong, Missile command, Asteroids, Breakout and others are included in the Atari collection for Android (has been retired). Unfortunately, even if the app is free, there is only one game inside, while for the others you have to pay around 1 Euro.
Old games for Android and iPhone today for free