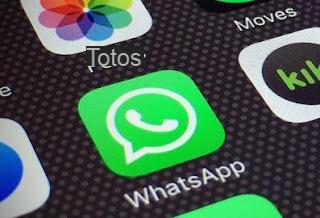 If there is one type of application that really can still improve, that is Whatsapp, the most used chat in the world, which is now replacing means such as emails and social networks for both private and group conversations.
Today Whatsapp is used by more than a billion people and is constantly growing becoming a world standard (in the hands of Facebook).
As you might notice, the developers of WhatsApp often add new features with each update of the application, making it better, more fun and even more useful (for example the ability to send attachments and PDF documents).
But for those who really want
improve Whatsapp there are some apps that can integrate it
, on a smartphone
Android
,
to customize or add features to the chat
without risking privacy, without security problems and that absolutely do not put the Whatsapp account at risk.
NOTE: Applications that act as alternative clients to chat on Whatsapp such as, for example, Whatsapp Plus or Whatsapp Gold, which are almost viruses from which you must stay away, will not be reported here.
1)
WhatsLock, to protect Whatsapp by blocking access with a password
WhatsApp has become more secure after adding end-to-end encryption for chats by protecting itself against hackers who could intercept communications, but it has no protection against those who can spy on us by taking our phone in hand.
As already explained, you can do so to hide Whatsapp messages, chats and contacts with different strategies or with a specific application that blocks the chat with an access PIN.
2)
WhatsDog for notification when a friend uses Whatsapp and is online
Whatswapp tells us all about when friends enter the chat, but cannot send us a notification. Whatsdog does just that, it sends us an alert when a contact is seen online so that we can contact him without this being able to escape.
3)
Bubble fo Whatsapp
show previews with Chat Heads for WhatsApp. Those who like Facebook Messenger Chat Heads can get on Android also for Whatsapp by installing this special application, to have better notifications than the standard ones of the application, to be able to respond to messages more quickly. With this app active just touch the chat head of the notification to see all the messages and just touching one of these messages opens Whatsapp. This is an effective way to not interrupt what you are doing on your mobile, but still check for incoming messages. You can toggle the option to show messages every time they are sent, so it's discreet too. And yes, it works to lock the screen as well. All in all, a wonderful free application whose WhatsApp features should incorporate into their official application.
4)
Chronus
:
Messages on the lock screen
If the Android smartphone is locked and a message arrives on Whatsapp, there is no way to read it without unlocking it. With this application installed, you can instead display unread messages on the lock screen as a notification.
Chronus is one of the best Android lock screen widgets and adds a great feature that Whatsapp lacks.
5)
Cleaner to delete Whatsapp images from groups and free up space
This application, to which I have dedicated an article, is really useful in finding and removing all the junk photos and videos that we receive in the various groups to which we have been added. This way you can free up precious space from the Android internal memory and prevent obscene photos from ending up in the main gallery.
6)
Square Pic
, to create the perfect image to put as a Whatsapp profile, with the right proportions.
7)
Status Saver to download Whatsapp Status images and videos
some friends
8)
SKEDit
, to schedule the sending of Whatsapp messages at a future time
9)
Transcriber, to read audio messages received in Whatsapp as text
10 )
Parallel Space, two Whatsapp accounts together
As already explained in a previous article, if you want to unify two different Whatsapp accounts on the same mobile phone, you can use this special application, very powerful and that works well.
Similar, but conceptually different is the app
OGWhatsapp to use two Whatsapp numbers on Dual SIM smartphones
.
11 )
Instant translator for Whatsapp
The Google Translate app, after a major update, provides the ability to be invoked by any other app on an Android smartphone.
Obviously the best use that can be made of this function is the immediate translation of chats with foreign people on Whatsapp.
12 )
Whatsapp Fake, to create fake chat conversations
.
Those who want to have fun with friends or with reactions on Facebook can easily create, through this application, fake conversations that seem to be really done with Whatsapp.
13 )
To send automatic replies to Whatsapp messages
, you can use another application, as seen in another article.
14 )
WhatsaAuto
allows you to set automatic replies to messages received in Whatsapp, useful when you are driving and you can not pick up the phone.
15 )
Whatscrop
is the app that crops an image so that it is perfectly visible as a Whatsapp profile picture, adjusting the size correctly.
16 )
The Apps to create Whatsapp stickers
, seen in another article.
17 )
WhatsApp Wallpapers
to
set custom backgrounds in chats
.
This is a simple app to color conversation screens differently, as you prefer.
18 )
Hide
is an app to hide last login, blue ticks and Whatsapp photos and videos from the gallery.
19 )
Flychat
, is an app to have notifications with bubbles or floating balls with heads inside, similar to Facebook Messenger.
20 )
Message Portal
is the app that allows you to read received and deleted messages
BONUS: If you want to keep the ability to see the blue tick of others, but want to hide your own, there are apps like
Shh
, which, in a clever way, allow you to
hide the last access on Whatsapp and if a message has been read
.
In another article, the
extensions to improve Whatsapp Web on Chrome
.
Improve Whatsapp with apps that add features to the chat