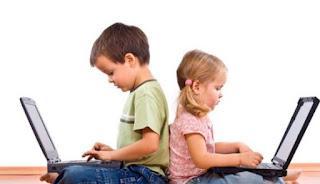 Browsing the internet can be dangerous
for those who are not used to it, for those who want to discover it and for those who, like children, approach the computer and the Web for the first time. Even if it can present itself as a valid tool for recreation, study and socialization, the Internet can become a very dangerous place for children and minors, especially if left unchecked and without any means to be able to defend them from the dangers of the Web.
Whether you are an apprehensive parent or if you simply want to make your children's navigation safe, we will show you in this guide
the best methods to apply to protect children, family and minors from the dangers of the Internet
. By equipping the devices with the appropriate tools and apps, we will be able to guarantee smooth navigation and safe from pitfalls even when we are not careful or cannot control what they do in front of the PC or when they use other devices such as game consoles, smartphones or Tablet.
1)
Apply a Web Filter and Computer Activity Monitor
One of the most effective methods to control and limit access to dangerous or disreputable sites is to apply a Web filter on your computer, so that you can immediately block all sites deemed dangerous and included in a special constantly updated list.
The best program in this regard is K9 Web Protection, which can be downloaded for free on any version of Windows (but no longer updated)
By installing this program on the PC used by the minor, we will activate a process and a service that is perpetually active in the system, capable of intercepting any Internet communication and any type of keyword typed in the browser search bar.
Once installed, open the configuration panel and choose a master password: it will be essential to access the configuration settings and to allow exceptions on the computer.
After choosing the password, simply choose the categories to be blocked in the menu
Web categories to block
, so as to personally choose the type of filter to apply (we can block pornography sites, social networks, magic sites, betting and online gaming sites, phishing sites, image sites and sites classified as unsafe for minors) .
To increase the effectiveness of the filter we configure
URL Keyword
in the menu of the same name, so as to also block requests and addresses typed in the browser.
Every time the minor tries to access a prohibited site, a warning window will appear inviting them to call a parent, who can (if necessary) authorize the site visited or unblock the filters for a limited period of time.
Surely one of the best tools a parent can use to protect and protect their children while they browse the Internet
To protect an Android smartphone or tablet, we refer you to reading our guide ->
Best android security apps to protect your phone
.
NOTE:
In Windows 10
you can use the
control on the Windows PC of the Family account
, without installing any program.
You can then filter content, see visited sites and apps used, detect the location of children or even older children (even on the phone), set a PC usage limit and do various other checks. Before using a restrictive program like K9, it might be a good idea to try the Windows 10 Family account (derived from the old Family Safety program).
2)
Apply a DNS filter
In addition to the Web filter, we can strengthen the blocking of sites by changing the DNS of the computer or of the entire network, applying in place of protective DNS servers capable of blocking requests to dangerous or disreputable sites.
The best safe DNS to use to protect a minor are:
OpenDNS FamilyShield
Cloudflare DNS
Yandex.DNS Family
Your Internet Guide
By changing the DNS on the computer (but also on any other device used by children, such as game consoles, smart TVs, smartphones and tablets) and using one of those reported above, we will obtain a very high level of protection, since minors they will not be able to access the filtered sites even if the web filter fails (DNS calls do not start, so the browser will report an error).
To find out how to change the DNS on devices, we refer you to reading our dedicated guides
How to change DNS on PC, Mac and router quickly
e
How to change DNS on Android and iPhone
.
Speaking of CloudFlare, you can use the addresses as DNS Server
1.1.1.2
to filter malicious content or DNS
1.1.1.3
to block sites with malware and adult sites.
3)
Use a "child-friendly" search engine
If the child is small (under 10), it may be a good idea to add a child-friendly search engine as the browser's home page, such as the one offered by the Research Teachers site.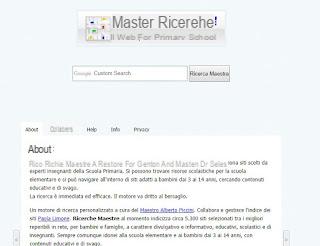 This Google-based search engine offers access only to content that is protected and verified by a group of elementary school teachers, for a total of over 5000 sites.
By using this search engine we will be sure that children will only be able to access educational sites, certified games sites and sites tailored to the child, avoiding browsing the "grown-ups" Web full of pitfalls.
The interface is not that great, but the site does its job very well, especially when combined with the Web and DNS filters seen above.
4)
Install a good security suite
When it comes to minors on the PC, it is not advisable to rely on the integrated antivirus on Windows 10, but
we will have to spend something and rely on full security suites
, which often include parental controls and very effective filters to protect minors.
The best security suites to protect a PC intended for minors are:
Bitdefender TOTAL SECURITY 2019 (40€ all'anno)
Avast Internet Security (59€ all'anno)
AVG Internet Security (59€ all'anno)
Kaspersky Total Security (59€ all'anno)
ESET Smart Security Premium (79€ all'anno)
If we are interested in the security suites available for free, we refer you to reading our guide, present as a link below.
5)
Install a child-friendly interface on smartphones and tablets
Children are increasingly using smartphones and tablets before learning to use computers.
To protect them on these mobile devices, we recommend activating, if available on your smartphone, the
Child mode
, so that we cannot indiscriminately open new apps and open those that require interactions with payment methods or in which we have to enter login credentials (many Samsungs include this mode).
If child mode is not available, we recommend that you try the following apps to provide a safe and secure environment for our younger children:
Wawa (Kids Mode, Android)
Children's Area Parental Control (Android)
Kid's Shell - safe kid launcher - parental control (Android)
Parental Control -Kidslox (iOS)
If we are looking for other apps that can provide valuable help to parents with babies and children, we recommend that you read the guide we have created on the subject and available below.
How to protect children and families from the dangers of the Internet