Technical characteristics of Powerline adapters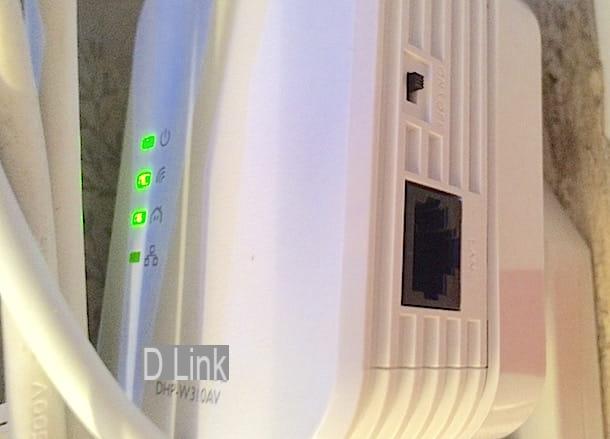 Speed. The performance of Powerline adapters varies greatly depending on the state of the electrical system and - of course - on the power of the Internet line to be distributed. It would be inadvisable to use them on very old systems, but there are also cases in which they work without problems with cables that are twenty years old. Unfortunately, in such cases it is only necessary to test them "in the field" to find out their real performance.
The data transfer speed over the network is indicated in Mbps (Megabits per second) adding the values ​​of downlink and uplink, that is, of downloading and uploading data. Furthermore, it should be noted that these are theoretical maximum values, therefore almost never corresponding to the real performance of the devices.
The cheapest Powerline adapters ensure performance equal to 200Mbps, then there are those from 500Mbps, those from 600Mbps and finally those from 1200Mbps. The 1200Mbps devices use the same communication standard as the 600Mbps ones (HomePlug AV2) but ensure a higher data transfer speed as they are able to exploit all three cables of the electrical system: phase, neutral wire e grounding (which is not exploited by Powerline adapters up to 600Mbps). The 200Mbps and 500Mbps adapters use an older communication standard called HomePlug AV.
The speed of the Internet browsing instead it is rendered almost 100% compared to that of the main modem. In practical terms, this means that if you have a 10 Mega connection you can use the Powerline adapters to have a 10 Mega connection even in a room not reached by the wireless signal of the router and enjoy Full HD movies without problems.
Caution: the adapters must be connected to sockets that are connected to the same light meter. Also, for maximum performance it is recommended to connect adapters directly to the wall socket instead of the so-called "slippers" and the same differential, therefore to the same area of ​​the house managed by the "lifesaver". If you don't have free sockets, you can also buy Powerline adapters that come with through socket, which have a built-in socket and thus allow to power other appliances.
But how much do the Powerline adapters consume? If you have concerns about the energy consumption of these appliances, make them vanish right away. Powerline adapters consume relatively little. In addition, the more modern ones are equipped with an energy saving system that automatically puts them on standby when the connection is not in use. You won't notice big changes in your electricity bill due to their use, don't worry.
Wireless support. Another important thing to know is that not all Powerline adapters have wireless support. The cheaper ones, which you can find on sale in supermarkets and electronics stores for less than 30 euros, only have Ethernet ports that allow you to extend the Internet signal via cable. Choose them only if you need to connect a few "static" devices (eg a decoder) and do not need a wireless connection throughout the room.
In contrast, the more advanced (and more expensive) Powerline adapters offer not only a wireless connection, but also two or more Ethernet ports to connect devices via cable and in some cases even support for 5GHz Wi-Fi. But be careful, in many cases Powerline adapters that support 5GHz Wi-Fi allow you to create a single network: 2,4GHz or 5GHz, they don't create two at the same time like dual-band routers.
The defects of the Powerline adapters
As mentioned above, Powerline adapters are not without flaws. We have said that they do not damage the electrical network (and therefore have no negative effects on the operation of other electronic devices), however they can be subject to interference which affect its performance. This happens especially in the older electrical systems, so it is good to think twice before purchasing a Powerline adapter kit for an electrical system that has several decades behind it.
Another thing to take into account is that Powerline adapters can be a lot bulky and occupy the space of one or even two electrical sockets (as the body of the device protrudes over the adjacent socket). To solve this problem you can buy Powerline adapters with pass-through or, when possible, compact dimensions.
They then argue against the Powerline adapters theirs prices, which are generally higher than those of sibling wireless repeaters, and the fact that heat Very. It is highly advisable to keep them in ventilated areas of the house or, in any case, not excessively hot.
How to use Powerline adapters

Having clarified these fundamental concepts, let's see in more detail how the Powerline works, that is, how to install and use these types of devices to extend the Internet signal throughout the house.
Basically, all you need to do to establish a connection via Powerline is to plug the two adapters into the wall socket and press a button. For more detailed instructions, here is a step-by-step summary of the procedure to be carried out.
Plug the primary adapter (usually the smallest one) into the electrical outlet in the room where the router is located.
Connect the router to the primary Powerline adapter using an Ethernet cable.
Plug the secondary Powerline adapter into the electrical socket of the room where you intend to bring the Internet signal and turn on the device using the switch (usually present on the sides).
Press the connect button on the secondary Powerline adapter (you may need to hold the button down for 2–3 seconds) and wait for all LEDs to turn green.
The last step must be repeated for all additional adapters. As mentioned previously, in fact, more than two Powerline adapters can be connected to the same system (one main and the other secondary) and each of them requires a short pairing procedure to the primary adapter.
That's all. On the software side, to configure the Powerline devices just access their Web panel: a bit like you also do with routers. In the case of adapters with wireless support you must first establish the connection with the computer using the credentials indicated in the instruction manual of the device, for those that work only via cable, you must connect the computer to the adapter using an Ethernet cable.
Next you need to open your browser and type in the address of the Powerline device found in the instruction manual, usually something like this nomepowerline.local (Eg. dlinkap.local for D-Link adapters).
Once you have entered the configuration panel of a Powerline device, you can run the wizard for installing a new access point (useful if you buy a third adapter to connect it to the existing network), configure the wireless network and update the adapter firmware. As already mentioned, everything works in a very similar way to the control panels of routers.
Powerline adapters: buying guide
Finally, let me recommend some of the most interesting Powerline adapters currently available on the market. There are some for all budgets and all needs, the parameters to which you need to be more careful are the following.
Wireless support (and possible dual-band support).
Ethernet port number.
Data transfer rate.
Number of adapters included in the sales package (single adapters are also sold to expand existing kits).
Presence of through socket.
Size and weight of the adapters.
Presence of functions related to energy saving.
TP-LINK TL-PA411KIT Starter Kit (Ethernet)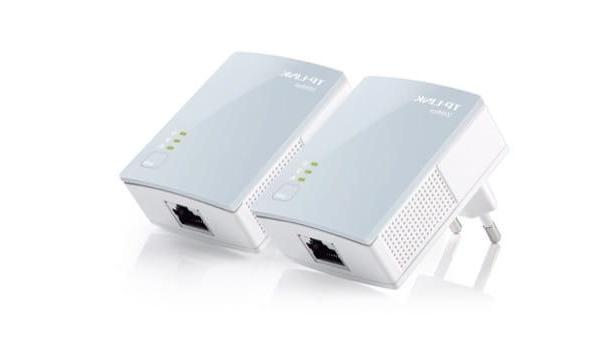 If you are looking at savings first and do not need a wireless connection, easily opt for the TP-LINK TL-PA411. It is a pair of low-cost Powerline adapters ideal for bringing the connection to multimedia decoders, televisions and other devices that do not have Wi-Fi support. It includes a single Ethernet port and guarantees data transfer speeds of up to 500Mbps. It also offers an energy-saving mode that reduces electricity consumption when not in use.
D-Link DHP-W311AV (Wireless)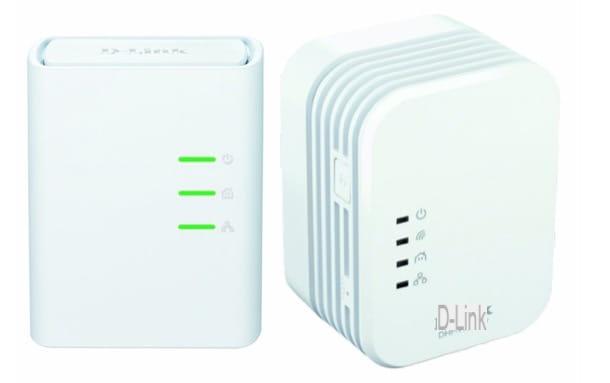 Pair of fairly compact Powerline adapters with 2,4GHz wireless network support. They guarantee data transfer speeds of up to 500Mbps (300Mbps in Wi-Fi) and have an Ethernet port that allows even devices that do not have Wi-Fi support to be connected to the network. It should also be emphasized the presence of an energy saving mode that automatically limits the energy consumption of the kit in case of inactivity.
Vedi offers your Amazon
TP-LINK TL-PA4010P (Ethernet)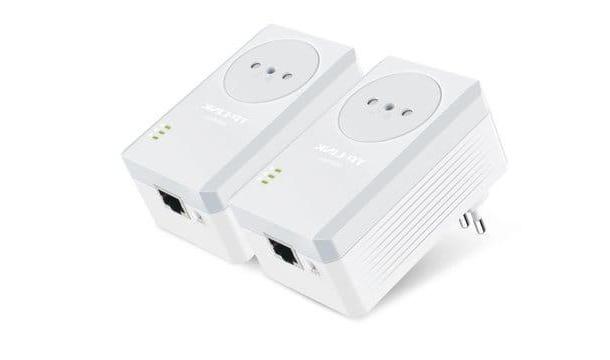 Powerline Ethernet adapters (without wireless connection) with pass-through plug to provide electrical power to other devices. They have only one Ethernet port and ensure a data transmission speed of 500Mbps. They are quite compact and also include an energy saving mode.
TP-LINK TL-PA8030P (Ethernet)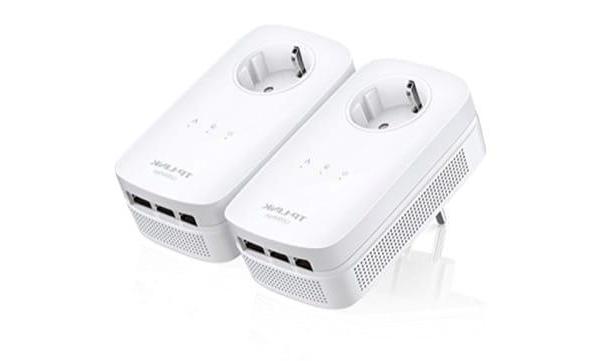 The ideal solution for those looking for a pair of high performance Powerline adapters but don't need a wireless connection. The TP-LINK TL-PA8030P are equipped with a pass-through socket, 3 Gigabit Ethernet ports and guarantee a data transfer rate of up to 1200Mbps. There is also an energy saving mode that allows you to reduce consumption by up to 85%.
Vedi offers your Amazon
TP-LINK TL-WPA4230P Powerline Kit (Wireless)

Excellent pair of Powerline adapters with pass-through socket, 2,4GHz wireless support and three LAN ports for connecting devices via cable. They ensure data transfer speeds of up to 500Mbps (300Mbps in Wi-Fi) and offer a convenient function to "clone" the name and password of the main router's Wi-Fi network with the push of a button.
Netgear PLW1000-100PES (Wireless)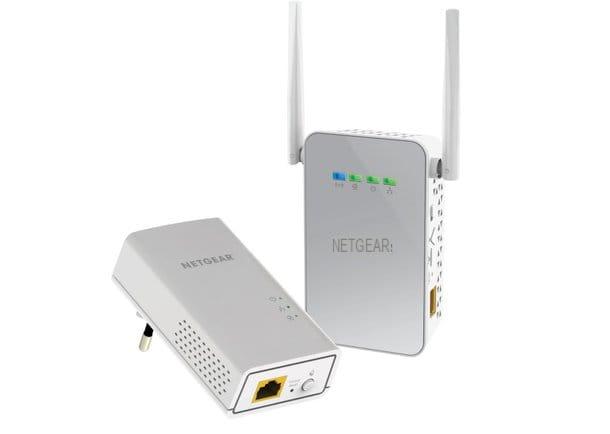 To be absolutely taken into consideration there is also this Netgear Powerline kit, which supports 2.4GHz and 5GHz wireless networks and thanks to WiFi AC technology ensures a data transfer speed equal to 650Mbps (200Mbps on the 2.4GHz frequency and 433 over 5GHz It also includes a Gigabit Ethernet port that guarantees data transfer rates up to 1Gbps and two external antennas for maximum Wi-Fi signal diffusion.
Vedi offers your Amazon
devolo magic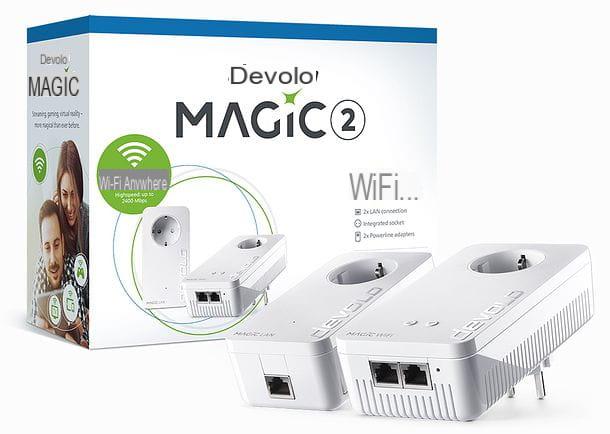 I devolo magic they combine Powerline technology with that of mesh systems, in which various routers allow you to create a single network, with the same access key and the same data exchange rate, in which the various nodes of the network do not have a hierarchical order. This translates into the possibility of extending one's network in a stable manner, at maximum speed, without annoying interruptions, also not having the hassle of occupying a power outlet (as they are equipped with a pass-through socket).
The operation of the system is simple: just connect one of the adapters to the modem / router (via Ethernet cable), plug the rest of the adapters into the power socket and you're done. You then have the option of configuring everything easily via a smartphone or computer app.
There are two types of devolo Magic available: the most advanced are i devolo Magic 2, which are capable of achieving data transfer speeds of up to 2.400 Mbps and have a range of up to 500 meters. This means that they allow you to watch content in 4K and even 8K (if the speed of the connection in use allows it), without crashes or drops in performance.
The devolo Magic 2 adapters are also available in two variants: that Wi-Fi which offers support for Wi-Fi ac technology and has two Gigabit Ethernet ports and that LAN which, on the other hand, supports only the Ethernet cable connection and has a single Gigabit Ethernet port. Both variants are sold in kits or individually.
See offer on Amazon See offer on Amazon
For those with less advanced needs, i devolo Magic 1 which differ from devolo Magic 2 for the lower data transfer speed (max 1.200 Mbps), the less extended range (400 meters) and the presence of Fast Ethernet ports instead of Gigabit Ethernet ones.
See offer on Amazon See offer on Amazon See offer on Amazon See offer on Amazon See offer on Amazon
For more details, feel free to consult my guide dedicated entirely to devolo Magic.
AVM Fritz! Powerline 540E (Wireless)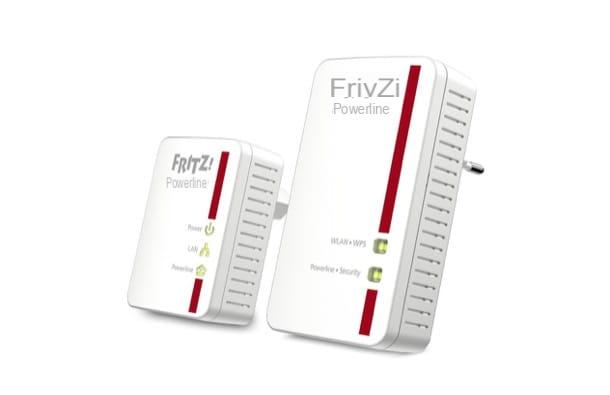 Who has a Fritz AMV router! Box and want to extend their network using a product from the same company, can buy AVM Fritz Powerline adapters! 540E which have wireless support and are capable of generating a 2.4GHz connection with a transfer rate of 300 Mbps. They also include two Ethernet ports. They work even if you are not using a modem / router of the same brand (like the other Powerline adapters listed above).
Vedi offers your Amazon
Articolo realizzato in collaboration with devolo.
How the Powerline works