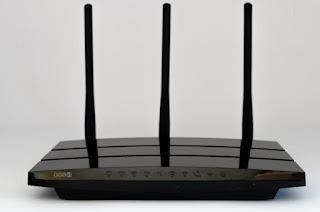 Wireless connections are now the standard for connecting to the Internet in many homes and offices, both because they remove the clutter of pulling long cables in the rooms, and because through it it becomes possible to connect smartphones, game consoles and Smartphones to the network. TV. The Wi-Fi connection can be obtained at home using a Wi-Fi modem / router that distributes the signal in the environment; now all modems supplied by operators and those available on the market offer this solution, so as to have a single device for wireless surfing (previously it was necessary to connect a Wi-Fi router to the old ADSL modem, but this solution is now obsolete and disappeared) . Unfortunately it can happen that
the wireless connection drops and our devices frequently disconnect
, also due to too weak signal or high interference with neighboring networks.
In this guide we will show you the best tips to boost the Wi-Fi signal, to speed up and stabilize data transfer and also
to avoid frequent disconnections
, so as to be able to navigate at the maximum speed allowed by our line.
Boost the Wi-Fi signal
If our wireless connection is too slow or does not take in some areas of the house or office, let's see together what we can do to improve the situation and avoid having to always call the assistance of the operator (who will rarely offer real solutions to the problem.
Change transmission channel
The latest generation modems are almost all set to the same Wi-Fi transmission channel, namely the
number 6
. If you live in an urban center full of houses or offices, it may be that the channel is very busy so you have to change it from the router settings and using
channel 1, channel 11
or any other free channel (which I don't know overlaps with other active ones).
To be able to change the channel, access the configuration panel of our modem or router (as seen in the guide
configure a wifi router
), let's go to the menu
wireless
o
Wi-Fi
and check the item related to
Channel
o
Channel
.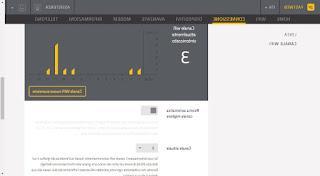 To choose the best channel to use for the home or office we can use the program
InSSider
I have already talked about in the article
Connect to the wireless channel of the wifi network without interference in the signal
. Thanks to this tool it is possible to analyze the signal and find the best channel to transmit from. By default, almost all routers are set to the same channel, number 6. If you live in an urban center full of houses or offices, it may be that the channel is very busy so you have to change it from the router settings by putting the number 1 or number 11 using InSSider to understand which signal is freer and less used by the wifi received.
Also for Windows, you can use the tool
NetSurveyor
, an application that discovers existing and receivable Wi-Fi networks in an area and collects information about nearby wireless access points. Using detailed graphs, it shows real-time statistics on signal strength and quality, channel, radio type, activity status and encryption. However, NetSurveyor is a diagnostic tool for professionals. With other programs it is possible to draw a
signal map to see where wireless picks up best
, so as to understand which channel to use and how to best orient the router.
If we have an Android smartphone, we can install the free WiFiAnalyzer application which analyzes the wireless networks received by the phone, shows the signal strength and also gives an indication of the channels, showing the best ones.
Connect a second router
To increase coverage and get a faster connection, we can also connect a new router to the home or office modem. So let's get a router (even old, as long as it supports modern Wi-Fi connections), connect it via an Ethernet cable to the main modem and configure it as if it were a separate network.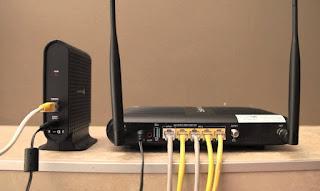 To learn how to properly configure both devices, we recommend that you read our guide on how
increase the wifi signal by connecting the two routers
. If we do not have a second router to be connected in cascade, we can take a look at the models in the list below:
TP-Link Archer VR1210v (meno di 100€)
Netgear R6700 Router WiFi Nighthawk (meno di 200€)
AVM FRITZ! Box 7590 (less than € 200)
Other interesting modems can be found in our guide
Best Modem to Buy (Fiber, Dual Band, Wireless AC)
.
Connect a range extender
If the devices to be connected are too far from the modem, we can use a Wi-Fi range extender to extend the range of the Wi-Fi connection without having to connect a second router.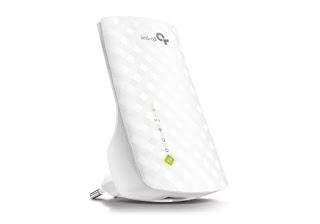 By connecting these small devices to a home socket and using the WPS button (or by accessing the device configurations via an Ethernet cable) we will be able to expand the wireless network, keeping the same password and creating a network with a similar name (the only difference will be in the presence of the suffix EXT, to distinguish it). We can take a look at how these devices work in our guide to
How does the wifi repeater or "Range Extender" work and which one to buy
.
If we are looking for two economical and effective models, we advise you to focus on the models visible in the list below:
D-Link DAP-1620 Range Extender (less than 50 €)
TP-Link Wireless WiFi Repeater (less than 50 €)
AVM FRITZ! Repeater 600 International (less than 50 €)
Just choose the one that best suits our needs to significantly improve the coverage of the Wi-Fi network and surf faster.
Connect Wi-Fi powerlines
For very large houses we can focus on the Powerline, so as to bring the Internet signal through the sockets of the house, as already seen in our guide on How the Powerline works, secrets and limits.
Wi-Fi connection is also available for some Powerline models
, which we can therefore exploit to have a wireless network far from the modem but fast and stable, without having to use range extender or second router.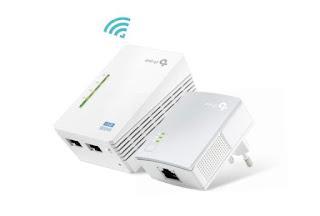 The most effective models to take advantage of this technology can be found in the list below:
TP-Link TL-WPA7510 (less than 100 €)
Netgear PLW1000-100PES (less than 100 €)
AVM FRITZ! Powerline 540E WLAN (less than 100 €)
We can place two or more repeaters of this type to increase coverage and navigate at maximum speed in every corner of the house.
Use Mesh WiFi networks
A new technology to bring the signal to every corner of the house is the
WiFi Mesh
, which uses two or more Mesh devices present in various points of the house to create a single high-efficiency network, capable of enormously enhancing the Wi-Fi signal of the modem.
To focus on this technology, simply choose a trio of devices such as those in the list below:
Nova Mw3 Tent, Wifi Mesh System (less than € 100)
TP-Link Deco M4 WiFi Mesh (meno di 200€)
Wi-Fi mesh Amazon eero (meno di 300€)
Alternatively we can learn more about Mesh networks by reading our guide
Mesh WiFi: how to increase wireless coverage
.
Conclusions
By following the suggestions proposed in this guide to the letter, we will be able to boost the Wi-Fi signal and avoid frequent disconnections with our routers. In some cases we will not have to spend anything to get benefits, in others we will have to equip ourselves with a router, extender or Powerline to get a real improvement in the connection.
If you are still having trouble browsing the Internet, we recommend that you read our guide to
Solutions for wifi and router connection problems
. In another guide instead we have shown you
What slows down the speed of the Wifi network and the internet connection
, so as to be able to intervene promptly.
In another guide we showed you how
Amplify your home Wi-Fi and extend wireless reception
.
Boost the wifi signal and avoid frequent disconnections