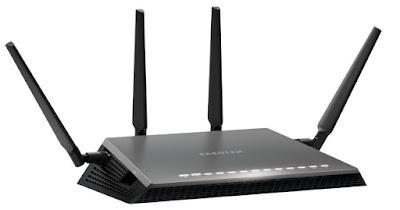 The decision to buy a new WiFi router for the home internet connection may not be so easy for those who know little about computer networks, since the router is often treated as if it were the old modem (i.e. it just works and you go on) . Apparently, in fact, the router is a very simple device to look at, a box that you only need to connect to the electrical socket and the telephone socket (modem-router models) or to a modem (router-only models) to start surfing. While this is objectively true,
buy the best router
on the market, it will allow to have features that cannot be found on the models offered by the operators.
Find out in this guide what features a good WiFi router must have, the differences between the various models and finally a list of ready-to-use devices that we can buy without problems.
What is a router
We have already explained what a router is used for, which is the device that distributes the Internet signal to numerous devices such as computers, smartphones or others through the use of rules and filters (customizable).
Simple routers need to be attached to the modem
to be able to navigate but, as is almost always the case,
it can itself be a modem (modem-router)
, i.e. the device receives the Internet signal from the telephone cable and can manage it via its router component. You have to understand the difference, since both types of routers are available on the market:
-
A simple router cannot handle the Internet signal on its own
as it is provided by the telephone socket, so it must be connected to a modem (or to the device provided by the operator to navigate) via an Ethernet cable. Once connected via cable to the modem, it will be able to manage all connected devices and provide Internet connectivity by using it as via with the modem. This type of router can be connected with any type of line (ADSL, FTTC and FTTH optical fiber), just use the appropriate modem (the one included in the various Internet offers is fine for the purpose).
-
A modem router has everything you need to surf the Internet right away
, since it integrates a port compatible with the telephone cable. The modem component will handle the Internet signal, while the router component will manage the rules and permissions for the connected wireless devices. Currently it is possible to use modem routers only for ADSL and FTTC connections (with some limitations), while for FTTH optical fiber it is always necessary to use the modem or devices supplied by the operator in order to navigate correctly.
Characteristics of a good home router
If we personally choose the router to have at home (instead of using the one provided by the operator) we will get the following privileges:
-
a stable WiFi signal
that keeps the connections always alive and without sudden drops;
- the possibility of
keep multiple computers and phones connected to the network and to the Internet
without any drop in speed or performance;
- to have
more options for configuration and customization
.
These things might seem useless but if we compare the performance of a good commercial router with those offered by operators, we will find many differences and we will hardly focus on the models that operators want to "force" us to use.
Before recommending the most reliable router models you can buy today, let's summarize the
home router buying guide
making some considerations.
1) Who needs
surf the Internet
from the mobile phone and computer without special needs, you can also spend little and buy a router for 50 euros or less.
However, if you want a router that has options to improve network security, that has double bandwidth and less chance of interference with the outside (if you live in a neighborhood with many WiFi networks), if you want to activate parental controls, to connect from a USB port to the router to printers and external storage drives for sharing data over the network, then it's worth the extra cash.
In particular, it is now advisable to buy a router with bandwidth
5 GHz to avoid interference with neighbors' WiFi
.
It should also be noted that some routers are also able to support 3G / 4G internet keys on their USB port, to share the portable connection.
2)
The WiFi signal
of a router may not cover the whole house, especially if placed close to a wall or if the house has two or three floors with thick walls.
Luckily there are the
WiFi repeaters to extend signal reception
.
I also want to say that the WiFi signal is no longer strong because there are 3 or 6 antennas on the router and not even if the antennas are internal or external.
3)
The speed of a router
it does not increase the speed of the Internet so we must not think that by spending more, the Internet will be faster, at the most the internal connections between the devices will be faster (if we want to transfer some files between PC and notebook for example).
At the same time, however, a good router is convenient for having a fluid view of streaming movies using devices such as the Chromecast attached to the TV or if you use a computer as a media server that streams to other PCs, since we can use the services QoS or priority to favor one device over another, as we have seen in the guide
better an 802.11ac or 802.11n router?
In particular, if you are using computers and phones that support the 802.11ac WiFi protocol then an 802.11ac router is worthwhile.
4) Those who connect to the Internet from an FTTH fiber optic network can cascade a good router to obtain all the desired functions without giving up the device provided by the manufacturer (essential to manage the fiber optic signal).
5) The router is one of those electronic devices that
it's really worth buying online in stores like Amazon
because you also save half the price you see in shopping malls, considering that in case of problems it is always possible to return and choose a new router.
Best WiFi routers: which ones to buy
After this wave of information, it's time to see the
best WiFi routers to buy online
to save money.
Router-only models
1)
TP-Link TL-WR940N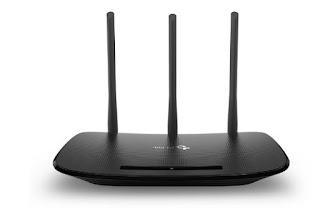 The TP-Link TL-WR940N is a budget router model for those without too many pretensions, with Wi-Fi 450 Mbps at 2.4 GHz, 5 Fast Ethernet ports, 3 antennas, dedicated Wireless button and shutdown and WPS button.
We can view this router from here ->
TP-Link TL-WR940N
(18 €).
2)
TP-Link Archer C60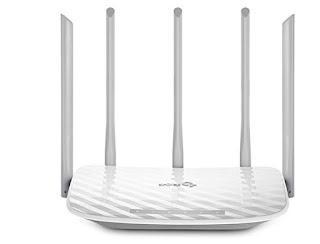 A more advanced model than its predecessor, this TP-Link Archer C60 boasts a Dual band AC1350 Wi-Fi (450 Mbps 2.4 GHz and 867 Mbps 5 GHz), 5 fixed antennas, parental control system and guest network and Tether app for IOS / Android.
We can view this router from here ->
TP-Link Archer C60
(31 €).
3)
ASUS RT-AX57U v2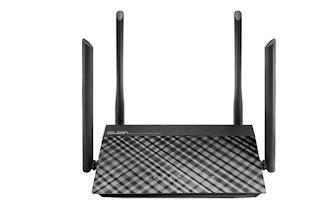 If we want a router model suitable to exploit the fiber we can focus on the Asus RT-AC1200GPLUS, which has Wireless Gigabit Dual Band AC1200, MIMO technology, 4 fixed 5dBi External Antennas, USB 2.0 with 3G-4G LTE support and AiRadar technology.
We can view this router from here ->
ASUS RT-AX57U v2
(70 €).
4)
AVM FRITZ! Box 4020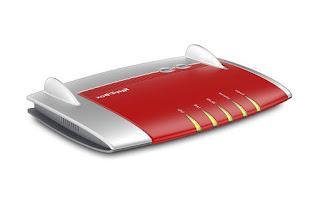 Are we looking for a fully configurable router?
We must then focus on the AVM FRITZ! Box 4040, which boasts an AC 1300 wireless module (860 + 400 Mbps), 1 Gigabit WAN port + 4 Gigabit LAN, 2 USB ports for connecting disks and keys, advanced priority system, guest network with Captive Portal, MyFRITZ! (Free Dynamic DNS) and VPN.
We can view this router from here ->
AVM FRITZ! Box 4020
(50 €).
5)
Nighthawk R7000P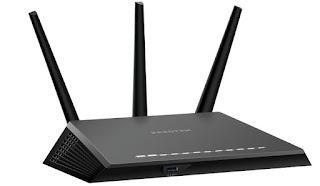 Are we looking for maximum power for fiber optics and online games?
Then we need to head straight for the Nighthawk R7000P, which features AC2300 WiFi, simultaneous connections with advanced priority for gaming and streaming, app management and monitoring, Circle Smart Parental Control, Dynamic QoS and access to OpenVPN.
We can view this router from here ->
Nighthawk R7000P
(143 €).
Modem router models
1)
TP-Link TD-W8961N
An inexpensive model to connect immediately with any ADSL connection is the TP-Link Modem ROuter, which features ADSL2 + modem, wireless N300 Mbps, 4 Fast Ethernet LAN ports and 2 external directional antennas.
We can view this router from here ->
TP-Link TD-W8961N0
(20 €).
2)
TP-Link Archer VR400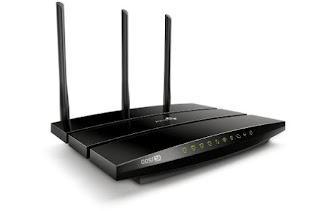 If we have the FTTC line as the first mid-range model, we recommend viewing the TP-Link Archer VR400, which boasts the ADLSL / VDSL modem, Dual Band Wi-Fi, 3G / 4G support (via USB), 3 LAN ports, 1 port WAN, USB 2.0 and Tether App support for Android and iOS.
We can view this router from here ->
TP-Link Archer VR400
(44 €).
3)
Netgear D7000-100PES Modem Router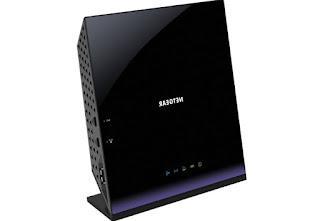 The first high-end modem router we can focus on is the Netgear D7000-100PES, which has a Dual Core processor, 4 Gigabit ports, 1 WAN port, 2 USB 2.0 ports, VDSL / ADSL modem, 300+ Dual Band Wi-Fi. 1300 Mbps and internal MIMO antennas.
We can view this router from here ->
Netgear D7000-100PES
(89 €).
4)
Netgear Nighthawk X4S D7800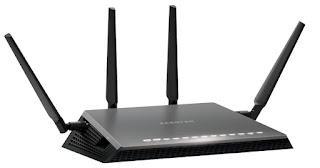 If we want to make the most of the FTTC connection we can view a high-end modem router such as the Netgear Nighthawk X4S D7800, which has WiFi AC2600 Dual Band, Beamforming +, DSL automatic detector, 4 adjustable external antennas, priority system for gaming devices and streaming, ReadyCloud system and app management.
We can view this router from here ->
Netgear Nighthawk X4S D7800
(202 €).
5)
AVM FRITZ! Box 7490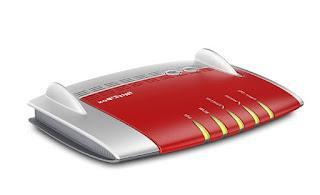 The most powerful modem router that you can place in your home is the AVM FRITZ! Box 7490, a real monster that features Wireless AC 1750, ADSL2 + and VDSL support, integrated analog telephony, VoIP technology support, Base Dect, PBX and answering machine functionality, 4 Gigabit LAN ports, 2 USB 3.0 and QoS system to set the priority of individual devices.
We can view this router from here ->
AVM FRITZ! Box 7490
(160 €).
To learn more about routers, we can read the guides present below.
Best WiFi routers to connect wireless home devices