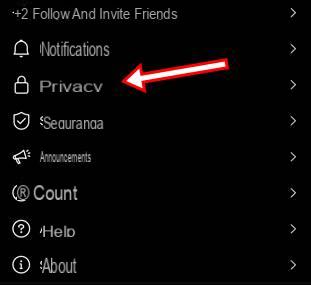 How to recover a deleted story on Instagram?
Do you feel nostalgic and would like to go and see all the previously shared stories? Or is there a doubt that grips you and you want to find a story that you had published more than 24 hours ago?
Don't worry, this information is most likely they have not been lost, here's how to see the function of automatic archiving of the stories is active on your mobile. We already anticipate that this function is activated by default, so if you haven't done any kind of manual editing before, archiving should automatically be active.
These are the steps to check:
Access the platform of Instagram.
Click on the top left, where there is the option to add another story.
Click now on wheel top left.
Under the save option, you will find Save to Archive.
If the setting is active, then you will be able to find the photos taken previously and uploaded to the stories.
If the option is not activated, you can change it immediately and your stories will be archived in the future. You can also turn on the option to save photos directly to yours camera roll of the phone, but be aware that this involves the use of the memory of your mobile.
Recover deleted Instagram stories via Archive
Once you know if the archive option is active you can start searching for your past stories. You will be surprised at how many memories you will be able to find in the maze of the Instagram archives, so many stories you just forgot about will resurface vividly on the screen, to give you laughter and nostalgia.
How to do it step by step then? Follow these instructions:
Log in to Instagram.
Once on your profile go to the bottom right and click onlittle man.
Now at the top right you will find an icon with three horizontal bars, click on it.
Click on Archive.
You have the option to see all archived posts and also stories that are no longer available to yours follower.
If you need your archived posts, check out this article: How to recover archived posts and photos on Instagram
Now that you have found your stories, you will decide what to do with them, the possibilities are many: you can share them again, making them visible for your followers, and the automatic message "MEMORIES + the date" will appear (you can remove it). You can put it like story in evidence, save the photo, share it as a post or simply delete it from the archive in a definitive way. The choice is yours, the options are so many, so that you can do what you want with your past history.
Lastly, the deleted stories will appear in order chronological, below the most recent stories and as you go up there will be the oldest ones. Each story is accompanied by the date it was shared.
History deleted and without self-archiving: can it be recovered?
Unfortunately, if you shared a story when the auto archive option wasn't active on your device the answer is DO NOT. We want to emphasize how hard this doesn't, even if it sounds harsh it really is categorical.
There are sites, applications or people who may make you believe otherwise, but these are scams, with the sole purpose of giving you false hope to be able to get some money out of you. Be wary always of those who say they can perform impossible recoveries, because it is not feasible.
Avoid feeling cheated, because in addition to the damage of not being able to recover the photos there would be the insult of having been robbed and having had an unreal hope.
The only thing you could do in this case is make up for it the future story and turn on automatic archiving.