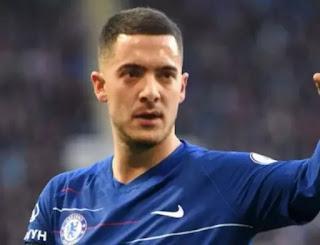 For some time I haven't been reporting new web applications to play dress up and a
create free photomontages with photos in frames or in other people's bodies
, putting one's face or another image of oneself in a new scenario or in the place of another person. There are always new sites that offer new ways to transform your photos, to dress up virtually and apply photomontage effects to your images. They are usually extremely simple sites, all automatic, to be used to create images to share on Whatsapp or Facebook quickly and effortlessly.
On this occasion we see
6 free photomontage websites
, of which, a really complete one that offers many options to create new images starting from your own, a special one focused on exchanging faces in photos and the other simpler ones with a good quality of backgrounds to put our photos inside frames, adding elements graphics and objects or by replacing other people's faces with ours
1)
Reflect
is a high-level free website, among the best ever, to swap faces in photos, put your faces on other people with an effect that works really well and looks like it was made using professional software. You can then choose to insert the face inside the body of a famous person using the examples of scenarios available, or even upload a photo and then replace the face of one person with another.
In case you choose to use your own photo, you can press the Upload button at the top, otherwise just choose one of the images below and then upload your face photo to replace it in the space indicated. You can also correct the swap level from 0 to 100%, see the difference between the original and the one with the photomontage, and then download the swapped image in JPEG format. In the image above an example of how I became a Chelsea player by putting my face on Hazard, the photomontage done in two minutes is practically perfect.
2)
Changefaces.com
is another online face swap service where you can use the background and ready-made faces in which to upload our photos to create new and funny images. There are hundreds of scenes and frames to use to mount your own photo inside. You can also adjust the overlap to refine it if it's not accurate. To make the image interactive, you can add text and speech bubbles and save the image in PNG, JPG and PDF.
3) The site
Photofunia
is one of the most popular and famous of op allows for free photomontages, where
upload a photo of your face to put it inside a different body
which can be that of a movie character or a fictional character. You can browse the backgrounds arranged in 4 different pages.
- Frame is that effect for which you can
upload your own image
, not by force of one's face, ed
insert it into a background
artistic as if it were a frame. There are hearts, billboards, museum paintings and so on.
- Special allows you to customize a photograph with a simple editor with which to add
text, lettering and speech bubbles on the photo
or to change colors and add graphics.
To use Photofunia just choose the desired photomontage by scrolling through the list, upload your photo from your computer or Facebook and, finally, look at the result that you can save. To better arrange the photo inside the chosen image, there are tools to enlarge it, decrease it, change its color, rotate it and mirror it so as to arrange it as best as possible. MixMyphoto requires no registration and absolutely is
free
.
4)
FaceSwaponline
allows you to replace the faces of two photos automatically. In this case there are no ready-made images, but you have to upload two photos depicting a face from the computer, to be used to swap faces. Thanks to a simple editor it is therefore possible to cut out the face from one photo and put it in the other in a precise way, creating an accurate and perfect photomontage.
5) The site
Fuotor
is one of the oldest to edit images, with a section dedicated to photomontages, which allows you to replace the face in a photo or add photos inside other images and various frames.
6)
Photomics
is a site of
free photomontages
that you can freely apply to your own photographs. This site is also divided into several sections and features fairly classic but always fun effects. There are therefore the
fake newspaper covers
(Magazines), there are i
holes where to insert the face
putting oneself in the bodies of heroes, sportsmen or fictional and movie characters (Faces), there are various effects where the
image is mounted in a different background
or drawn (Effects) and there are
frames
inside which to put the photo (cards).
Once you have chosen the photomontage effect, you can click on Choose file, select your face from the photos on your computer and then click on Upload. Here too you have a simple editor where you can put the photo in the hole or in the frame, with the zoom, moving it with the mouse and changing the color tone. At the end you can press the S key at the top right and save the photomontage on your computer or to publish it on Facebook or other social networks.
I remember that all these effects I mentioned above and many others can always be applied for free even using other web applications such as:
Images with photomontages and customize photos with various effects;
Sites to create photomontages with photos on funny scenarios and famous backgrounds;
Photo on personalized magazine, newspaper and magazine covers;
Different scenarios, backgrounds and bodies in which to put your face.
Sites with fun photomontages to create online
Best photo montage apps on iPhone and Android
In another article there is the guide for
make perfect real photomontages with a free program
.
Free photomontages with photos where you can change face, body and frame