An important update of the Google Chrome browser arrives on the App Store.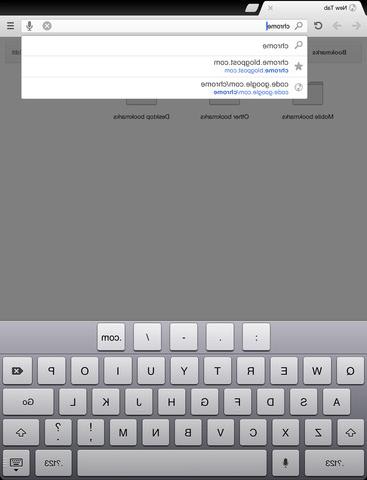 SEE ON THE APP STORE
As already mentioned Chrome is the official browser of Google dedicated specifically to iOS devices, released on the App Store not so long ago. Its arrival has been greeted with great enthusiasm by users given the fame of this browser, especially in its version for computers. The iOS version of Chrome has a number of interesting features that make it one very valid alternative to Safari Mobile, such as the ability to log in using our account, thus synchronizing our browsing data with iPhone, iPod touch or iPad. It is possible, for example, to display the open tabs on the computer version and also open them on Chrome for iOS, or view all our favorites and much more.
The new version introduces several functions:
• Interoperability with other Google apps
◦ Ability to open links related to YouTube, Maps, G + and Drive in the app instead of in the browser.
• Voice Search Enhancements: Text-to-speech for all variants of English, Spanish, German, Italian, French, Japanese and Korean; toolbar controls are always available when using voice search
• Full screen on iPad
• Lower data cost: Reduced data usage and faster page load times. View data reductions in the Bandwidth Management settings. This feature is being implemented and will be available to all users over time.
• Access to browser history
• Stability / security improvements and bug fixes
Chrome per iOS is available for free on the App Store in a universal version, optimized for iPhone, iPod touch and iPad.
Apple iPad mini on discount
Updates