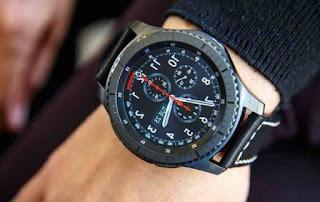 When we buy
a smartwatch
, given the great variety of models available on the market today, it is important to look at the technical characteristics as well as the aesthetics of the watch, since in many cases we risk getting an old model, not very updated or a simple Chinese copy with some significant shortcomings . The smartwatch can be a simple mobile phone interface in which to receive notifications, or it can itself be usable as if it were a smartphone, with the only difference being that it has a smaller screen and is worn on the wrist.
In this article we find out
what are the best smartwatch watches
that can be bought, underlining for each of them the most important technical characteristics also in relation to the price, giving less importance to the aesthetic judgment that remains personal.
Best smartwatches
For completeness of information we will show you both the smartwatch models with Wear OS and the models produced by Apple, known worldwide as Apple Watch (available in various versions). Obviously it is up to us to choose the right model based on the economic availability and the characteristics we want to obtain from a modern smartwatch.
Features Smartwatch
Before seeing the smartwatches on sale, let's take a look at the technical characteristics of these devices, so that we can choose the model that suits our needs and avoid unsuccessful Chinese copies. To be truly avant-garde we must observe the technical data sheet of the chosen smartwatch and check that there are the following characteristics:
Connection: the presence of Bluetooth is essential for the smart watch to communicate with the smartphone in our possession. More and more devices also have Wi-Fi technology to communicate quickly with the phone and the LTE connection via eSIM (high-end models), to be able to connect to the Internet without the help of the phone.
Display: almost all smartwatches adopt OLED or high contrast technology, which allow you to see the screen and notifications well even in bright light conditions, where usually many displays get into obvious difficulty.
Operating System: even smartwatches must be managed and the better the operating system, the better things we can do with it. Currently the recommended systems are Wear OS (produced by Google) e watchOS di Apple, but proprietary systems can also be used that can offer an experience similar to that of the systems mentioned.
App: many phone apps automatically interface with the configured smartwatch, but on almost all modern models we can install real independent apps on the watch; the best approach also depends on our needs.
Battery: there are many possibilities in this case, let's choose one that lasts at least 5 days continuously with the screen always on if we don't want to recharge our smartwatch too often.
Strap: the strap is preferable to have it interchangeable, even if there are models that offer only one type of strap and it is not possible to change it easily. By choosing a nice strap we will not disfigure and we can match it to our way of dressing.
Contactless payments: one of the most modern features is undoubtedly the support for contactless payments, via NFC chips. By associating our payment method with services such as Apple Pay, Google Pay or Samsung Pay we will be able to pay all types of expenses with the smartwatch, without having to take out your wallet or contactless pay with your smartphone.
Smart lock: the most advanced smartwatches allow you to unlock the phone every time they detect the presence of the smartwatch nearby, so as to save time when we pick up the smartphone. On the other hand, the phone (and the smartwatch itself) go into lock screen when away or when we remove the watch from the wrist.
Body sensors: modern smartwatches have advanced sensors to be able to measure the heartbeat, saturation and other vital functions of our body, so that we can monitor the progress made with the fitness apps or keep some diseases under control.
GPS: in order to accurately measure the distance traveled for training or for exercising away from home (cycling, running, etc.) the presence of GPS is essential, to integrate the location together with that measured by the phone.
Best Smartwatch Watches of the moment
After seeing the features to keep an eye on when buying a smartwatch, let's see together the best models that it is advisable to buy.
The first smart watch we can consider is
HONOR Smartwatch Magic Watch 2
, available on Amazon for less than € 150.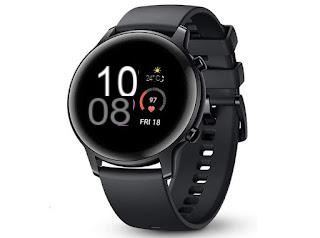 This smartwatch features a 1.20 inch color screen, HUAWEI Kirin A1 chipset, heart rate monitor, altimeter tracker, SpO2 blood oxygen monitoring, built-in 4GB storage and proprietary operating system (compatible with Android and iPhone).
If we are looking for a more elegant model to keep on the wrist we can take a look at the
HUAWEI WATCH FIT
, available on Amazon for less than € 150.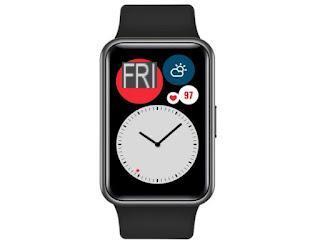 On this smart watch we find a 1.64-inch AMOLED screen, Quick-Workout Animations, continuous 10-day autonomy, 96 Training Modes, Integrated GPS, waterproof up to 5 ATM, Smart Sleep Monitoring and proprietary operating system.
If we look for a smartphone with Wear OS we can view the
Motorola Moto 360 3rd Generation
, available on Amazon for less than € 200.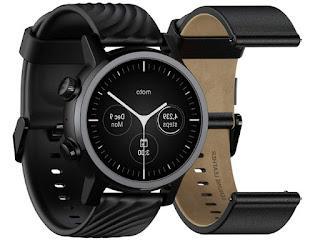 On this Motorola smartwatch we find Stainless Steel Case with 20 mm Strap, Snapdragon Wear 3100 chipset, integrated notification system (email, new messages etc.), heart rate monitor, Google Fit, Google Assistant, Google Pay and Wear OS operating system.
If, on the other hand, we are looking for a smart watch with an elegant and refined design we can take a look at the
Fossil Smartwatch Gen 5
, available on Amazon for less than € 250.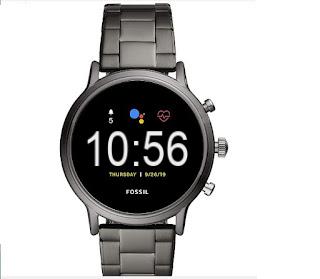 This smartwatch boasts a stainless steel case, dedicated speaker, microphone for calls, a heart rate meter, GPS system, NFC sensor, interactive notifications, Google Assistant, Google Fit, Google Pay (for contactless payments) and Wear OS operating system. .
If, on the other hand, we want to focus on the top of the range and the best-selling smartwatch in the world, we can only admire the
Apple Watch Series 6
, available on Amazon for less than 500 €. You can also buy an Apple Watch in its version
Apple Watch SE
a 330 Euro.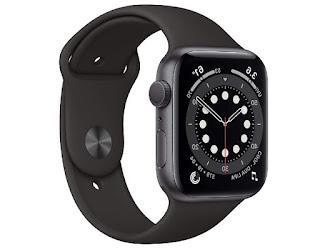 On this beautiful smartwatch we find the best of Apple technology: Space gray aluminum case with black Sport strap, Bluetooth 5.0 LE connection, eSIM connection (compatible operators only), multi-position GPS system, always-on Retina display, Apple S6 SiP chipset, 5GHz Wi-Fi and U1 Ultra Wideband chip, continuous heart rate monitor, blood oxygen meter (SpO2), physical activity monitoring app, motion sensor to detect unexpected events (falls, stops of exercise) and watchOS operating system.
To learn more we can also read our guide
How the Apple Watch Works
.
Conclusions
By choosing one of the smartwatches recommended above we will be sure of
choose quality products
, capable of providing all the functions we seek from a modern smart wearable.
The best is always the Apple Watch
, but we can find smart watches with proprietary operating systems or watches with Wear OS that can provide all the most desired features (as also seen in the guide to
app per Wear OS
), without having to spend a fortune on the Apple Watch.
Always on the same topic we have created the guide on
Which smartwatch to buy to connect the watch to the phone
, so as to be able to dispel the last doubts about the purchase.
If we do not want to focus on a smartwatch but still want to monitor our physical activity, we can also view our guide on how
Get back in shape with the App and fitness bracelets to monitor physical activities
.
Best Smartwatch Watches: Android, Apple and others