How to fix Internet Explorer if it is slow, if it freezes or if it closes by itself while browsing the internet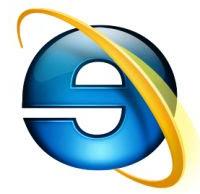 Internet Explorer was the most used browser in the world with a percentage even higher than 50%, today abandoned by Microsoft in favor of Microsoft Edge, which has become an alternative to the other more famous ones such as Firefox, Google Chrome, Opera and Safari.
Internet Explorer has been so popular
for three fundamental reasons:
1) Since Windows has existed, IE is the only software to browse the internet already installed.
2) Because whoever is used to work for years to use IE, if he is not one who likes to use the computer, does not know and does not try to look for alternatives.
3) Because, for many people, IE is the Internet, in the sense that it is the only browser that has this word in the title and for many, it is identified with it.
Even though he has repeatedly advised against using it in favor of Firefox, Chrome or Opera, the people who use it cannot be neglected.
Internet Explorer
usually who, at times,
has annoying problems and errors
.
First of all, I know for a fact that a lot of people still use it
Internet Explorer 6
and also Internet Explorer 7.
This old version is absolutely
obsolete
, insecure and no longer compliant with the standards of the modern web.
Many Internet sites with Explorer 6 do not work or look bad but above all it is full of flaws that lead to computer vulnerabilities to viruses.
If at work you cannot update it on your computer, try to report the problem to the boss or to the administrator of the company PCs.
IE8 and above all
Internet Explorer 9
instead they work well but, personally, I have always found them rather slow compared to the competition.
The error
that affects the Microsoft browser is almost always linked to viruses and malware.
Very often, in fact, while removing the infections from the computer, it happens that IE no longer works as before because some system files have been corrupted.
Many times, opening the internet, they open up
spam web pages, with advertisements or with pop-ups
of adult and betting sites.
The most frequent error message
is the generic "Internet Explorer has encountered an error. The application will close." while in other cases there are messages that say something like "the memory could not be read" or "Runtime error. Do you want to debug?".
Solving these explorer problems and errors is very complicated due to the fact that uninstalling IE from Windows does not fix the errors so it is done much earlier using some free repair tools and programs.
1) First of all, I suggest to reset the browser to bring it back to the basic configuration.
2) Second thing to do is
delete any plugins or extensions
because one of these could cause problems and slowdowns.
In the meantime, it is important to delete toolbars and uninstall menu bars from Internet Explorer.
Generally speaking, if Internet Explorer doesn't work properly and suddenly stops, you have to
start IE 9 or IE 8 in componentless mode
(usually found on the Start menu -> Accessories -> System Tools or, if you have the icon on your desktop, it should appear when you click the right mouse button).
If the problem no longer occurs and there are no errors, it means
the fault lies with some plugins
.
To see the plugins and extensions, you have to go to the tools menu -> add-on management.
If you see strange things, remove them a lot then, if they still need them, they will be reinstalled automatically.
These plugins are installed on a Windows folder at the following path: C: / Windows / Downloaded Program Files which is a special directory from which you can delete files by pressing the right button and, in case of frequent errors, I recommend emptying it.
To finish put
the hiding-place
of IE to 50mb so that no malware can reside there for too long.
3)
To repair Internet Explorer errors
you can also use an automatic tool called
Fix IE Utility
.
This tool has the action of restoring the files necessary for the correct execution of Explorer by re-registering, in the registry keys, the 89 dll and ocx files (these particular files should never be touched by hand; see to know more about the dlls).
This tool does it all by itself and you just have to run it with IE closed.
4) Another tool that can help you with troubleshooting is
Repair IE
.
This program is much more full-bodied and has many different functions to customize the Microsoft browser,
to correct errors and prevent them from occurring again
.
Its effectiveness varies from case to case but it has so many options available that you just have to be careful not to do any damage.
Maybe, if you want to try it, you should move one lever at a time and see the result so as to remember how you can go back.
5) Third software useful to correct errors, restore and
secure Internet Explorer
è
IEController
.
This too is a very well done program, with many options available, capable of guiding the user to move those hidden, security and protection settings from external entrances and viruses.
6)
IE Care
offers functionality of
browser repair, security reset and cleanup
Microsoft, raising a security shield.
The program displays three tabs in the main interface which lead to repair, cleaning and protection settings.
Everything works in checkboxes so the use is very easy and intuitive even if the program is in English.
Repair options for example involve fixing errors such as Internet Explorer home page, resetting the IE search engine, resetting the context menu in the Windows Shell, or repairing the menu.
The cleaning module is essential because it allows you to delete temporary files, cookies and history.
Security allows you to install a protection for the Windows Hosts file, so that its changes are automatically blocked.
Using a program such as
HijackThis
it is obligatory if you want to find out what bothers your browser and your computer in general even if you have to follow the guide.
If there are still problems, change your browser to visit the websites, remembering that there is not only Internet Explorer 7 or 8 and that Firefox, Chrome and Opera are excellent, fast and safe.