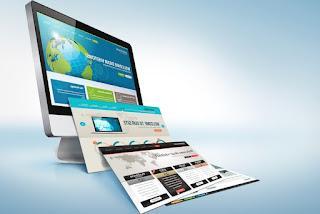 To create content to be published on the internet
you can spend a lot of money on professional programs or, to start or even to save money, you can take advantage of simple, open source software
programs
of Web design
that make
site creation and management as easy as using a word processor
. There are many high-level applications aimed at more experienced users (who want to focus on HTML, CSS or script) and programs that are more comfortable, ideal and also suitable for those who are starting to learn or for one-off projects.
In this guide we will show you the
best programs for making websites
like real web designers, all completely
free and free
(sometimes even for commercial purposes). In a dedicated chapter we will also show you some paid programs, for those who want the best when creating a new website (especially if we intend to create a site for a shop or a commercial activity).
Programs to curate and create sites
The design and maintenance of websites and blogs can be a difficult job, especially if we intend to focus on quality: creating a beautiful site requires the right mix of tools. This article may not be completely exhaustive, but it should be a good starting point for any web designer.
Free programs for making websites
If we are a beginner and want to quickly create a website, we can rely on the KompoZer program, available for Windows, Mac and Linux.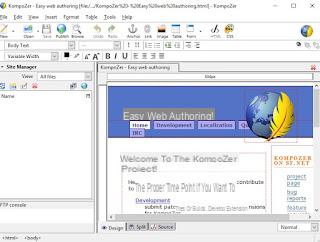 By installing this program we will have a real editor with which to compile the site in HTML or with graphic objects at will. Its features include a CSS editor, tabbed browsing system and an FTP client, to immediately upload the site to your favorite hosting page.
Another very good program for making websites by acting on the code is BlueFish, available for Windows, Mac and Linux.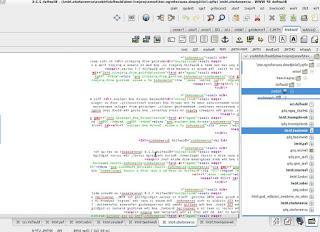 This program has nothing to envy to much more famous programs and paid apps, thanks to the support for all the main programming languages ​​used for the Web: HTML, HTML5, Javascript, jQuery and C / C ++. For those who are studying programming at university or want to immediately learn how to code for a site, BlueFish is undoubtedly the right program.
Another interesting program for creating new websites is Amaya, also available for Windows, Mac and Linux.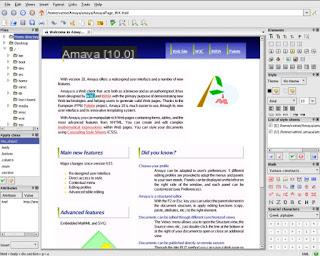 Using this program we will have all the tools to create a new website, using both the most common programming languages ​​and graphic objects, so that even an impractical user of programming can quickly create a rudimentary site. Among the features we point out the possibility to immediately upload the site to our hosting space via FTP and the possibility of working on multiple documents at the same time.
CodeLobster
is another free program for those who make websites, very powerful, which facilitates the writing of HTML, CSS and PHP code and Javascript scripts. The functions of this code editor for programming websites and applications are above all: A PHP and Javascript debugger to validate the code, highlighter of the opening and closing tags and commands of a script, autocompletion of the code, SQL Manager and much more. Through plugins it is also possible to extend the functionality of the program.
As the last free program for making websites we recommend BlueGriffon, available for Windows, Mac and Linux.
The application has a very accurate interface and has numerous ready-made tools and objects, so that even an impractical user can create a new website. The program is also suitable for expert users, thanks to the support to all the most recent web standards and upload in real time to your chosen hosting site.
To write or modify code
as true web programming experts we can also rely on the enhanced notepad, that is
Notepad ++
, available for Windows, Mac and Linux.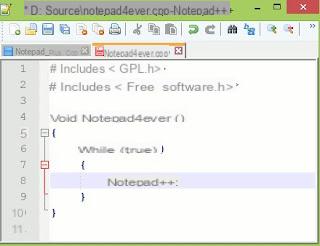 This fantastic open source software supports a large number of programming languages ​​and allows you to enter code quickly and accurately, while also allowing you to check for errors. Whenever we need to modify or understand a portion of HTML or CSS code, it is better to use Notepad ++. Also included in the program is a powerful search tool coupled with bookmark support, macro support and much more, all presented in a configurable and easy to use interface.
Paid programs for making websites
If we are looking for paid programs to make websites, we can start by trying
Adobe Dreamweaver
, available for Windows and Mac.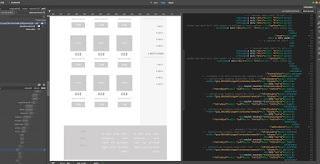 This famous program adapts to any type of user, offering a WYSIWYG editor for those who are not very experienced, passing through the classic HTML editor from which you can create the site using programming languages. It supports virtually any code created for the Internet: CSS, JavaScript, ASP, and PHP.
Adobe Dreamweaver is paid but we can take advantage of a free trial version lasting 7 days, so you can choose whether to buy the program or focus on one of the free solutions shown above.
Another very good paid program for making websites is
Pinegrow Web Editor
.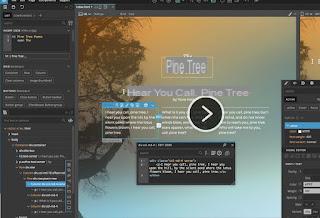 It comes with a very accurate interface very similar to Dreamweaver and, exactly like the latter, allows you to create websites both using a simple object editor (easy to use) and using the advanced editor, dedicated to those who work with websites for years and looking for fast and powerful software.
The program is available for a fee, but we can choose whether to use it on an annual subscription or to purchase a single license that is valid forever.
If we use an iMac or a MacBook to write an online blog, we can also test the MarsEdit program.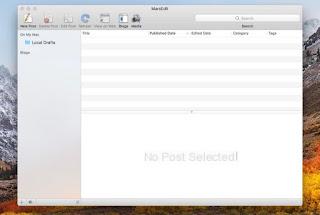 With this application we will in fact have a real offline editor for the posts to be made on the blog, so that we can plan the next post efficiently. MarsEdit supports all major blogging services such as WordPress, Blogger, Tumblr, TypePad, Movable Type and sites with MetaWeblog or AtomPub standards; we will only have to enable access, so as to load (when ready) the new posts on our blog, without even opening the web editor.
MarsEdit is a paid program, but we can test the features for free for a period of 30 days.
Conclusions
All the programs reported are great for making websites, whatever the level of experience we have: from the novice to the seasoned user, who creates websites by profession.
Each web designer adds a powerful graphics tool to the program to create websites, so that you can create and modify the images that will appear on the Web page or site we are creating in real time; in this regard, we invite you to download
GIMP
, the best free photo editing program also seen in the guide to the best free photo editor programs for photo editing and graphics.
If, on the other hand, we need to create buttons, graphics, icons or vector images, we can also use GIMP
Inkscape
, the best free vector graphics program.
Do we want to create an online site, without using any program? In that case, we recommend that you read our article on how
Create free websites with quick and easy web editors
.
Best free web designer programs to use