How do I reactivate a USB drive, pen or external hard drive, after using safe eject removal?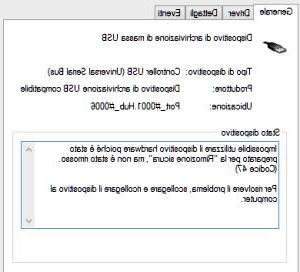 Every time you connect a USB stick or any external hard drive to your computer, Windows performs a "
mounting
"in order to make it available to the user.
Once the job is complete, good habits require disabling it using safe hardware removal before disconnecting it.
This ensures that all file operations are completed and avoids any risk of data corruption.
The problem of the day to be solved, then, is the following: if I wanted to
reuse that USB stick after deactivating or ejecting it
I have to detach it and reattach it or
you can do something else to reactivate it
?
If the USB stick is plugged into the USB port in front of it or on a laptop, if you can get there easily, you must certainly first unplug it and reattach it after waiting a few seconds.
However, if you use a desktop PC whose USB ports are placed behind, in order not to be forced to slip under the table, another solution must be found.
Unfortunately Windows did not provide the function of
reassemble an already ejected USB Drive
.
There is however a possible procedure for
remount and reactivate the ejected USB drive
.
In Windows 8, right-click the Start button and click Device Manager.
Scroll down to USB Mass Storage Device, with the yellow exclamation mark.
Right-click on it and select Properties to read, about the status of the device in the General tab something like: "The hardware device cannot be used because it has been prepared for" Safe Removal ", but has not been removed. (Code 47)".
Go back, right click on the USB device again, click Deactivate and confirm.
The yellow exclamation mark icon changes to a down arrow icon.
To reactivate it, right-click on it again and use the active option this time.
When prompted to restart the computer, say NO.
By opening the computer resources, you will see the USB drive again in the disk list as if it had been reattached.
ALSO READ:
You can detach the USB stick from your computer directly without safe removal or ejection