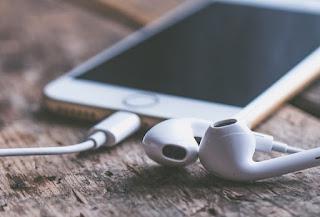 In order to listen to some good music in streaming, we usually think that we will necessarily have to have a subscription to be able to access the great music catalogs, without having to settle for the songs offered for free on the net. If we want to remain in the legal field, there are really numerous apps to listen to free music without paying any type of subscription or, in some cases, getting free music by paying a subscription for a completely different type of service (this is the case of Amazon).
In this guide we have therefore decided to point out all the apps that allow you to
listen to free music legally
, without necessarily having to feed piracy with torrents or the like. The quality offered by these apps is always very good and we will be able to find any musical genre or group, so as to listen only to the music that we really like.
App to listen to free music
Below we will find the best apps to be able to listen to free music legally. For all the apps we will show you both the Android version and the version compatible with iPhone and iPad, so you can listen to music on any device in your possession.
Amazon Music
The best app we can recommend for listening to free music is
Amazon Music
, available for Android and iOS.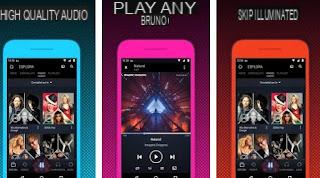 If we already have an account
Amazon Prime
(to take advantage of shipping and other convenient services), we will have 2 million songs, hundreds of playlists and radios available for listening without limits and without any advertising interruption. In addition to listening to this selection of songs, we will also be able to download the songs and listen to them online (always from the same app), without any problem. In a nutshell, by paying for a one-time subscription (Prime for fast shipping), we will also have included a free legal music service!
Obviously the songs that can be listened to are only a part of those kept in the catalog of
Amazon Music Unlimited
(over 50 million) but it's still a good way to listen to legal music without having to shell out for an additional subscription.
TuneIn Radio
If we love listening to music on the radio but can't stand the interference of FM frequencies, we can listen to our favorite radios via
TuneIn Radio
, available free for Android and iOS.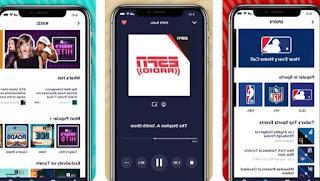 With this app we will be able to tune into hundreds of different radio stations, including all the most famous broadcast in the city, obtaining a higher listening quality than FM frequencies and, with a sufficiently stable line (a simple 3G is enough, even if it is preferable LTE), we will not suffer from any interruptions while listening. In the app we find many thematic or specific radios for a single singer or group, so we can always listen to what we like without having to wait for the songs to pass on the radio. If we find a radio or a thematic channel that we like, we can add it to our favorites, so that we can always find it at our fingertips. Another very popular feature is recording, great for recording our favorite songs and listening to them again through the app. The only limitations of this app are the presence of advertising related to radio stations and advertising included in the app (we can remove it by paying for the Premium version).
Still on the subject of Internet radio, we can continue reading our article on
How to listen to free online radio on PCs and websites
.
YouTube Music
Do we want to access a vast music catalog for free and unlimited? Few beat the possibilities offered by the YouTube Music app, available for Android and iOS.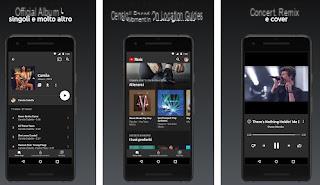 On this app we can find many official and single albums for any famous (or not) group or singer, with the related videos uploaded by the majors (therefore managed legally, with the rights acquired). In addition to the official videos we can also find concerts, remixes and covers for the most famous songs, so you can listen to our favorite music from another perspective. Unfortunately the free version of the app does not allow you to turn off the screen while listening and there will be advertisements while listening to the songs, but the app allows you to skip songs without limits and to use the Mixtape function to create the our favorite playlists from songs you have listened to in the past.
For YouTube Music we invite you to read our guide to
Youtube Music Tricks for Playlists, Mixtapes and Downloads
.
Spotify
Spotify is probably the most famous app for listening to free music on smartphones and tablets; we can download Spotify.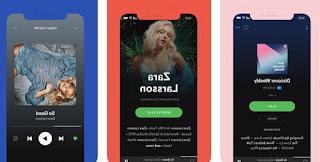 The catalog is probably one of the largest made available for free, as is the quality of the audio (really very good in Wi-Fi and LTE, even in poor network conditions). Obviously the free app (or rather the free account) is severely limited, since we cannot choose the individual songs to start (we can only start random playback), we will not be able to save the songs for offline listening and we will have to listen targeted advertising for every number of songs; that's why we recommend using this app only for listening to themed radios and shared public playlists, so that you can listen (even in random playback) only to the songs we really like.
To understand the real benefits of Spotify Premium, we invite you to read our guide on
Benefits of Spotify Premium to listen and download music without limits
.
In another article the guide to listen to Spotify in the car or other music apps.
Deezer
Another app that we can use on smartphones or tablets to listen to free music is
Deezer
which works similar to Spotify and is available for Android and for iPhone / iPad.
With Deezer, listening to music is unlimited and free, with commercial breaks every now and then. It is not possible to search for specific songs, but you can select an album or a genre of music and let the app choose the songs randomly.
SoundCloud
An app that we recommend you try to listen to free music from smartphones and tables is
SoundCloud
, available free for Android and iOS.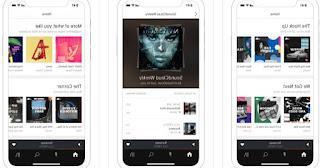 With this app we will not have many songs or famous artists, but we will be able to listen to the songs and albums of emerging artists (with independent labels) but also quality covers and remixes, all absolutely free and without limits. Obviously this is more an alternative than a real method to listen to free music, but if we don't stop at the usual singers we can discover quality music even outside the record labels.
Jamendo Music
Another app that we can use on smartphones or tablets to listen to free music is
Jamendo Music
, available for Android and for iPhone / iPad.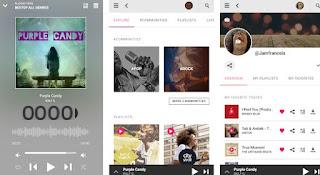 With this app we can listen to music for free
without time limits and without paying any license
. Among the numerous tracks we find independent music and not linked to any record company, excellent for filling the atmosphere of a club or to cheer up a party without having to pay royalties. All songs can also be downloaded locally without limits, so you can listen to them even without an Internet connection.
Conclusions
Today we can listen to free music on our smartphone and tablet without necessarily having to resort to piracy: just choose the favorite app, log in with a compatible account and start listening to good music for free.
If we are looking for other services with free music similar to Spotify, we recommend reading our article for
Listen to free music online: the best sites
.
If instead we want to listen to free music from Alexa and Echo, we suggest you continue reading in the article
How to listen to free music with Alexa, via app or Echo
.
Which apps make us listen to free music