All the tricks to use the Whatsapp app on Android and iPhone in the best way, to know the functions, the hidden options and the secrets of the chat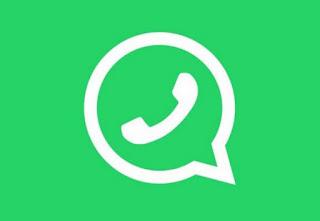 Whatsapp
is the app that has truly revolutionized mobile communications, which has practically replaced SMS, which is used all over the world as a communication standard.
It doesn't matter if Whatsapp is inside the Facebook galaxy or if there are alternatives such as Telegram which has even more functions than Whatsapp, WhatsApp is still the most used chat and message app, where we can all find ourselves, available for practically every type of smartphone. , including Samsung, Xiaomi, Huawei, all Android phones and iPhones.
In this article we are therefore going to make a complete summary of
all the Whatsapp tricks and the most hidden secrets
, to be good not only in writing messages, but also in managing the various conversations, groups and using Whatsapp as a true master.
ALSO READ:
Enhance Whatsapp with 10 apps to add chat features
1)
Hide last time online and read notifications
By default, WhatsApp shows the time you last connected and shows it to others.
On iPhone you can disable this possibility with an option in Settings> Chat Settings> Advanced.
On Android go to Settings -> Account> Privacy to hide the last access time and also the
double blue check of read message
.
Regarding what to show others we have seen in another article there
Whatsapp Privacy guide
.
Only with an additional app it might be possible, however,
hide last accessed and read receipts
without giving up on seeing the last access of the others.
Also
Receive notification when a contact is online on Whatsapp
it is only possible by installing an external app.
2)
Backup and Restore of WhatsApp messages
WhatsApp makes automatic backups of conversations in Google Drive on Android phones and in iCloud on iPhone, but to be more sure not to lose anything, you can also make a manual backup and save WhatsApp chats, conversations and images
All the details to recover deleted Whatsapp messages and history on Android and iPhone are in another article.
3)
See and delete photos and videos received in Whatsapp
You can browse all the photos received in Whatsapp from the Gallery app, but even now from within Whatsapp itself. Then just go to Settings> Space and data> Manage Space to find all the photos sorted according to the space they occupy on the memory. In this way it becomes very easy to free up space in Whatsapp and delete photos and videos that are not of interest.
4)
Disable notifications forever
In Whatsapp it has always been possible to disable notifications, but only in 2020 did the option to silence a chat, group or individual, forever, so as to never receive notifications from that. Further details, also with different tricks, have been explained in the guide for
mute Whatsapp and disable notifications
.
5)
Create Links For Important Contacts
If you're always chatting with the same people, it's worth creating a quick link on your mobile screen for your most important contacts. Only on Android, this trick is very simple and just long press on the group or the name of a chat you want to create a link to, then once selected, press the button with three dots to find the "create direct link" option. ".
6)
Hide photos and videos received from the Gallery
.
With WhatsApp it can be annoying to see a folder dedicated to the photos received in the Gallery or Camera Roll. Maybe these are private images or nonsense to ignore. To prevent WhatsApp from showing the images and photos received in chat in the main gallery of the mobile on the iPhone, go to Settings -> Privacy -> Photos.
To hide photos from the mobile phone gallery on Android, on the other hand, the thing is more complicated: you need to create a .nomedia file in the WhatsApp images folder, as explained in the linked guide.
7)
Change the phone number of the Whatsapp account
If you changed your phone number but kept the same smartphone, you don't need to uninstall and reinstall WhatsApp. There is a setting inside that allows you to change the Phone Number in Whatsapp. In Whatsapp, go to Settings -> Accounts -> Change number. Check the new number and that's it.
8)
Secure your account
You can protect your Whatsapp account with PIN and two-step verification, as explained in another guide.
For added security, you can also activate the Whatsapp lock with a fingerprint
Also note that in the groups you are invited to, a message will appear to everyone regarding the change of the Whatsapp security code for Whatsapp end-to-end encryption.
9)
Messages that disappear automatically
The function of
ephemeral messages
is one of the most interesting new tricks of Whatsapp, because it allows you to exchange messages with a person or a group making sure that they are automatically deleted after 7 days. This is not a useful function for sending private communications, but simply a way of not keeping long chats in memory that do not interest us.
10)
Prevent automatic downloading of images or videos
Go to Settings -> Chat Settings -> download media automatically to disable the automatic download of received photos or videos, making a different choice depending on the connection you use.
11)
Dark whatsapp
The dark Whatsapp theme is perhaps the best of the new features added in 2020. To have the dark gray Whatsapp wallpaper instead of blinding white, just go to Settings> Chat and
change the Theme
from Light to Dark.
ALSO READ:
Whatsapp functions you need to know to be an expert
12)
Search function
Whatsapp has always had a button to search for messages within active chats. The beauty is that by pressing the search button on the chat list screen, you can filter by photos, videos, links, gifs, audios and documents, so you can narrow your search and quickly find even older items.
13)
Set different notification sounds for individual chats
To immediately recognize who has sent us a message in Whatsapp, you can set different notification sounds. By opening any conversation in Whatsapp, either with a contact or with a group, you can tap on the contact / group name at the top and then go to Custom notifications to choose the sound, the LED light, the type of notification and also the vibration and ringtone for calls.
14)
Format the text in messages
One of the best hidden tricks is to write bold, italic and strikethrough text on Whatsapp
15)
You can send the same message to several people (Broadcast)
.
In another article all the tricks to use Groups and broadcast in Whatsapp. In particular, it is important to know how to control who has read the messages in the groups, which is done by touching our message and then pressing the i key on Android or the options key on the iPhone.
16)
Calls and video calls
call with Whatsapp
it's free and works very well, as well as
make Whatsapp video calls from PC and smartphone
.
17)
Do not join groups with strangers
You can make sure that only a few chosen contacts or
only friends can add us to a Whatsapp group
, to avoid being placed in groups with strangers.
18)
Protect WhatsApp from prying eyes
Everyone, at some point or another, may be dealing with curious friends who want to see what we wrote and who we chatted with. To avoid peeks, you can protect WhatsApp on Android with some apps I have already talked about in the past.
19)
See who added us to your contacts
In Whatsapp, the people whose phone number you have are automatically added to your contacts (who obviously use Whatsapp). Thanks to a special trick it is possible to know if a person has saved our phone number or not.
20)
Whatsapp use statistics on Android
WhatStats is the app to use to know everything about how Whatsapp is used on mobile.
21)
Synchronize the photos of the contacts in the address book with those of Whatsapp
Through the WhatsApp Contacts Photo Sync application it is possible, on an Android mobile phone, to synchronize the photos of the contacts with those used for Whatsapp. The application is not automatic and requires manual selection one by one.
22)
Download the address book
Thanks to a web chat trick, you can too
download the Whatsapp contacts address book
.
23)
Whatsapp Dual Sim
You can
use Whatsapp with two numbers on Dual Sim smartphones
, even if it is complicated.
24)
Additional emoticons and emojis
Yes they can
insert additional emoticons on Whatsapp, Emoji and smilies
and then also
send Stickers on Whatsapp and download new stickers for chats
e
send Memoji and Animoji from Whatsapp for Android
.
25)
Making jokes with fake Whatsapp chats
To share funny situations or jokes in the form of Whatsapp chat on Facebook, you can use applications to create fake Whatsapp conversations and chats for Android and iPhone
26) Yes, they can
hide Whatsapp messages, chats and contacts
27) Yes, it can
find out who blocks us in Whatsapp chats
.
28) Yes, they can
forward messages and also reply with quotation in Whatsapp
.
29) Yes, they can
tag people on Whatsapp in groups to notify them
.
30) Yes, they can
archive chats in Whatsapp
to hide them or make those you no longer use disappear from view without deleting them.
31) Conversely they can
fix the most used chats at the top
.
32)
Use status on Whatsapp
, which can be the textual one or the one made up of images and photos.
33) You can start a
chat with myself or with a number not in the phonebook
thanks to a special trick described in another article.
34) Yes, it can
find out the content of messages received in Whatsapp
, those that have been deleted by the sender.
35) Yes, they can
create and send GIF images on Whatsapp
in a super simple way.
36) Yes, they can
save status images or videos in Whatsapp
37)
Mark important messages with a star
.
If a message occurs that you want to remember in any Whatsapp chat, just hold it down with your finger and then use the star button to save it as a favorite. The messages marked with a star can be reread or reviewed by pressing the key with three dots on the main Whatsapp screen, under the section of Important Messages.
38) Yes, they can
record voice and video calls from Whatsapp
39) Of course it is also possible
block people and contacts on Whatsapp
to stop us writing.
40)
Using Whatsapp on PC
To begin with, it is possible to Chat WhatsApp on PC even without a smartphone even if it is a bit laborious. Normally, it is possible to chat on Whatsapp via the website from any computer and also use the official Whatsapp program for PC and Mac.
41)
Receive Notifications of messages received on WhatsApp On the Desktop of your computer
If you work on your computer during the day, you can receive Whatsapp messages on your PC thanks to Whatsapp Web or using other applications such as Pushbullet.
In another article, apps to receive Android notifications on PC.
42)
Install WhatsApp on an Android tablet
WhatsApp can only be installed on devices that work as a phone, otherwise it won't work. Also there is another limitation, Whatsapp can only work, for an account, on one device at a time and it is therefore not possible to connect simultaneously from two different devices to the same account. To install Whatsapp on a tablet, you can still take advantage of a trick described in the guide on how to access Whatsapp with the same account on two smartphones or more.
Alternatively, download and then install SRT AppGuard. Run SRT AppGuard, select WhatsApp from the Dashboard and press Monitor; scroll down and disable the phone identity check. WhatsApp should now work on the tablet. To activate WhatsApp, you can receive the activation code on your mobile.
ALSO READ:
The 10 most requested Whatsapp questions