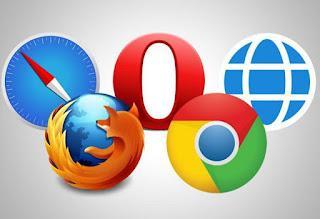 The Browser War, ie the comparison between browser programs to browse the internet in order to know which is the best currently available, can be considered substantially closed.
Recent browser usage statistics now see a clear winner, an outsider and few other alternatives, both on PCs and on tablets and smartphones. Chrome has become the most used browser in the world and behind it we find all the others, with a variation depending on the platform. In this article we try to
find out which browser is best in this ranking
which goes beyond the statistics and which also takes into consideration the less known and used browsers.
In this ranking we do not make distinctions and we talk about
browser in general for PCs and smartphones of all platforms
namely:
Windows, Mac, Linux, smartphone e tablet Android, iPhone e iPad
.
Best Web Browsers
Deciding the best browser of the moment is a relatively simple undertaking, but if we don't want to always use the same browser or if we want to try alternatives, just read the following lines to immediately find the browser that best suits our needs.
Google Chrome
Google Chrome is the most used web browser in the world, available for PC and Android, iPhone and iPad mobile devices.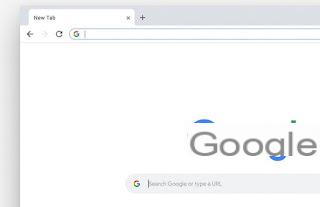 Chrome is not the most used browser in the world only for the recall of the Google brand, but above all because it is powerful and extensible like no other, with so many features inside it, which is updated every month with new improvements, incredibly stable, fast, minimalist in the its interface. The only flaw can be its heaviness as a program in terms of occupied memory and it becomes not recommended on PCs and low-powered or old mobile phones. Even the fact of being a Google tool, which makes no secret of using browser usage statistics for commercial reasons, can lead to some discontent. Personally I can't really give up on Chrome anymore especially for its ability to synchronize favorites, passwords and stored data, so that you can use it on PC and mobile without differences.
This blog often talks about Chrome in one
specific section
; if instead we are looking for browsers based on the Chrome architecture, we invite you to read our guide to
Best Chromium-based browsers similar and alternative to Chrome
.
Microsoft Edge
Microsft Edge is the Microsoft browser included in Windows 10, heir to Internet Explorer, very fast and modern.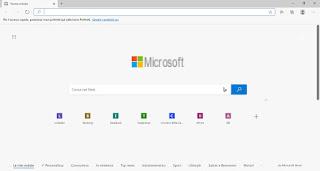 The integration with Windows 10 and the ability to be used by voice via Cortana is the main strength of Edge. In the latest editions
the browser is based on the Chrome architecture
, therefore it has gained speed, responsiveness and compatibility with a large amount of extensions, which in fact make it one of the best browsers to use on Windows 10 (being already integrated and immediately available).
Mozilla Firefox
Mozilla Firefox for years has fought against the overwhelming power of Internet Explorer, placing itself as the real and only alternative to browse free, fast and with an eye to the usability of navigation (also improved with the numerous extensions available).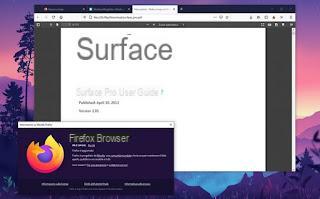 Over the years it has lost a lot of ground compared to Chrome, but it remains the most customizable browser, full of extensions and addons to change its interface and its basic functions. Firefox is also updated regularly with some new features added.
If we are looking for alternatives that use the same rendering engine as Firefox, we recommend that you read our guide to
Top 10 Firefox alternatives, based on the same engine
.
Opera
Opera is available for Windows, Mac and Linux PCs and also for iPhones (such as
Opera Mini
), iPad (come
Opera Touch
) e per Android.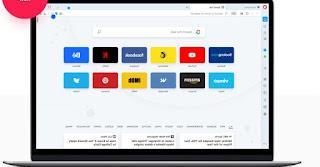 Although Opera has lost a lot of appeal because its developers have decided to base the browser on the same rendering engine as Chrome, Opera is still very interesting as a browser for some functions such as Turbo mode and VPN.
Opera Turbo
compresses web traffic by passing it through Opera's servers, saving a lot of bandwidth and making it perfect for slow or metered connections.
Opera VPN
instead it allows you to navigate by disguising the IP and geographical origin. Opera also claims to be the browser that consumes less power and less battery on laptops.
Other browsers
If those seen so far are the best browsers that we can install on a PC, smartphone or tablet, it does not mean that they are the only ones available! Below we can find other interesting browsers to try:
Safari (only on Mac iPhone and Ipad). Safari is the Apple browser that on iPhone and iPad always remains the fastest because it is integrated into the system. Furthermore, due to its synchronization capacity, it is the ideal browser for those who have only Apple products and use both iPhone, iPad and Mac, without having other Android or Windows devices.
Vivaldi (Windows Mac and Linux PC only): This is a slightly different browser, still very little known, but perfect for those who are disappointed in everyone else and want something really new. Vivaldi was born from the ashes of the old Opera and has many strong points, including the lightweight interface, several integrated and unique functions and support for Chrome extensions.
In addition to these we must also mention the less famous browsers but no less interesting, especially if tried from mobile:
Opera GX
UCBrowser
Seamonkey
Avant Browser
Maxthon
Lunascape
KMeleon
Conclusions
Choosing the browser to use on a PC, smartphone or tablet is often reduced to the choice "Chrome or not Chrome", since now the Google browser is almost undisputed master on any platform (perhaps only on the iPhone it does not excel thanks to the integrated Safari browser) . Fortunately, alternatives to Chrome are not lacking and, if we find ourselves wrong with the Google browser, we can try many other valid browsers.
If we are looking for the best browsers for smartphones or tablets, we recommend that you read our guides to
Best browsers for Android
and
Best browsers for iPhone and iPad
, so you can test many alternatives to Chrome and built-in default browsers from various manufacturers.
What is the best web browser?