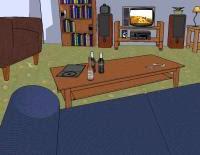 It is calculated that, as a percentage, the people who surf the internet all over the world end up in useless sites that are useless and say nothing.
On a day of vacation or even at work it can be interesting to find out which ones are
most useless sites in the world
in which it is possible to happen, those internet sites that are absolutely useless, that have a single page, curious, sometimes funny and, above all, completely crazy.
We then go from the site that invites you to give a 5, with your hand, to the Internet to what you understand if today you have to use an umbrella or not and so on, to have a laugh and to lose 10 minutes of life in uselessness more total.
Some of the most useless sites on the internet are also some of the most beautiful
, have also become very popular thanks to their simplicity, the original idea and, in some cases, also for their playful side that leads them to become nice places to see or something fun or simply to do nothing .
Below then 25 of the
best most useless websites in the world
:
Do Nothing For 2 Minutes (Do nothing for two minutes). As the title explains well, visiting this site means do nothing for exactly two minutes. It is a page with a countdown that stops only when you touch the computer mouse or keyboard. This is actually not useless indeed, if you want to calculate a two-minute break on the fly, there is nothing better than this simple website that forces you not to touch the PC for two minutes and rest.
60minutes is a very useful site in case you need, on the fly, a countdown of an exact time also capable of sounding an alarm at the end of the timer.
Iso, the site of the isometric polygons to be moved on the screen
Turnyournameintoaface.com turns the name into a face. The site is really stupid even if curious: each letter is assigned a type of symbol therefore, the sum of the letters of a name make up the design of a face.
motherfucking website is the simplest site on the web, which demonstrates what a site should really be, light, functional and simple.
Youfellasleepwatchingadvd.com is a full-screen animated image that portrays the view of a person resting on the sofa while watching a movie on TV.
Instant Dance Party it is a turntable that you can click on to play a disco song that is always the same; completely useless.
Flip flip the text. You can write a message, see it written upside down and then copy and paste it on Facebook or wherever you want.
Pretty Colors is a blog that selects the best colors every day.
I'll look for you is a site that allows you to do a search on Google and then to share the search with a friend via link. Basically, instead of saying: "go to Google and search for bestresourcesnow", I can just turn this link http://bit.ly/HqPNB7 which shows, in an animated way, how to search.
Paper Toilet is a web page where you can unroll a roll of toilet paper with the mouse. This site is part of a collection of very useless but also very nice, strange and curious sites so I suggest you click on the icons above and explore the other interactive web pages including a spider web, a hand and other little things.
Dickcode it is a site of the ca..o in the true sense of the word. On this site you can draw your penis, in a very original and nice way, and then be able to share it with those who would like to see it.
The 3D animated spider and i most beautiful and interactive sites in flash and HTML5.
The RestartPage site to reboot the computer to pretend
The site to find out the date of death
The site for writing with other languages ​​and fictional languages
iGodIf you want to ask God for something, you can chat with him and ask him anything (only in English).
Best funny sites to laugh with jokes, pps, videos and pictures
Google jokes and best Easter Eggs.
Red or Blue is a site that randomly displays a red or blue screen.
Nooooooo.com it has a button that when pressed makes a nice NOOOOO feel.
theinvisibleCow it's a really simple game, you have to find the cow hidden in the screen by listening to a beep and moving the mouse cursor until you find it.
FallingFalling shows a colorful sky falling on itself over and over again.
Liquid Particles is a screen that follows the mouse and where you can move many colored balls.
zombie a site so useless that you could hardly do without it.
Watching Grass Grow shows a webcam on a garden where you can move the mouse to cut the grass.
That's the Finger it is a really useless site, which sends you to that country with a rude gesture.
Falling Guy is a game where you can save a child who falls into an endless pit.
Into Time is a relaxing game for color therapy by creating a colorful screen.
Staggeringbeauty is a site with a useless snake that moves.
Slap Kirk it's a fun way to let off steam by slapping Captain Kirk from Star Trek.
What's My Starbucks Name? create the glass of Starbucks with your handwritten name.
Pay for Nothing is the site where you can buy anything, but paying with real money. Perfect for anyone who spends money on useless things.
Click Click Click is a browser game where you click a button and move the mouse, and what you are doing is written in detail; this is an educational site that teaches about how sites can know everything about their web pages.
Here is today to know when we are in the timeline.
Blue Ball Machine it is an incredible path for small balls that go from one gear to another. The gears and balls are plentiful on the screen, all to be seen.
Freerics is a site with quiz questions to answer, very useless except that every correct answer leads to fundraising for charity.
thiswebsitewillselfdestruct.com is the place to spend Bill Gates' fortune ($ 99,999,999,999) buying things online.
thiswebsitewillselfdestruct.com it is the site that self-destructs if no one leaves a message in 24 hours, which is 86400 seconds.
Plasma shows an interactive plasma ball that reacts to mouse clicks, very nice and useless.
Plasma shows an interactive plasma ball that reacts to mouse clicks, very nice and useless.
ffffidget.com is the site where you can spin and spin a virtual fidget spinner.
Long Lodge Challenge is a site where you can scroll the mouse wheel down, endlessly, to reach the record.
hScreamintothevoid.com/ is a site where you can throw a desperate scream to disperse in an automatically generated vortex.
If you want to find out
other useless sites
, the best way is by going to the site
The Useless Web
and press the Please key.
Each time you will browse a random site of this kind, one of the strangest and funniest.
The top 40 most useless sites in the world weird, which are useless