Avidemux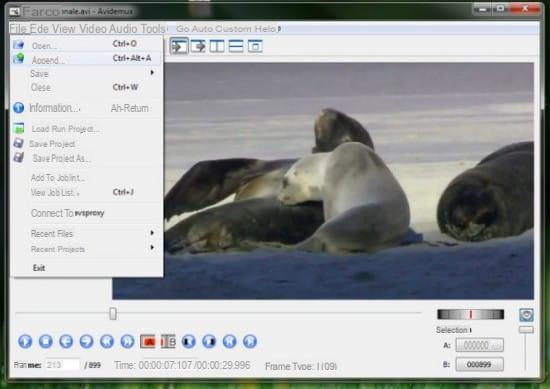 It is one of the best free programs for video editing free. Available for all major operating systems, it allows you to easily perform all major video editing operations, such as copy, cut, paste, audio extraction, application of special effects, etc. merge movies in all major video file formats: AVI, MPG, WMV, MP4 and more. It allows you to merge videos with only the same features, but supports direct mode saving which avoids reconversions when you don't need them. Download from here.
AVS Video Editor
It is a professional video editing program through which you can import, edit and save videos in AVI, VOB, MP4, DVD, WMV, 3GP, MOV and MKV (H.263 / H.264) formats. It has a very simple to use interface, with interactive examples and tutorials, and offers a wide range of functions for editing, copying, cutting and merge movies. Also very wide is the selection of filters and transition effects that allow you to create professional-looking montages. The program is paid but is available in one free trial version lasting 30 days. Download from here.
Free Video Joiner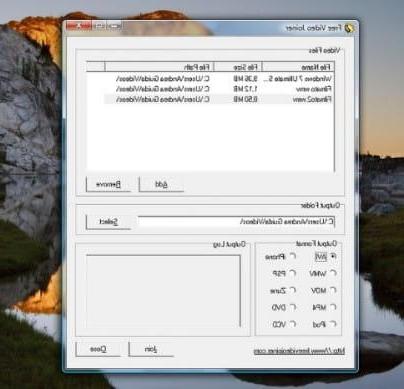 As its name suggests quite easily, Free Video Joiner is a free program through which it is possible merge movies of various formats and with different characteristics. Using it, you can get unique videos in popular formats, such as AVI and WMV, or videos optimized for iPad, iPhone and other portable devices. To obtain this type of result, the software always needs to reconvert the videos to be merged. Although its user interface is completely in English, it is very easy to use even for less experienced users. Download from here.
Machete Lite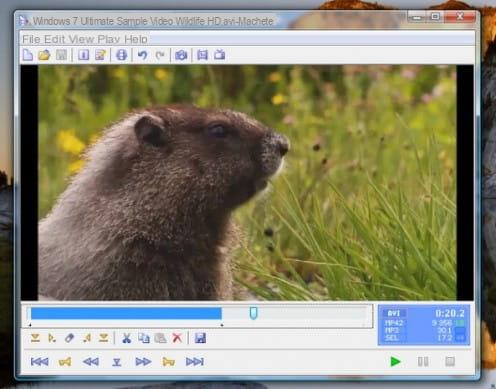 Mainly designed for cutting videos in AVI and WMV format, Machete Lite is a quick and effective solution for merge movies having the same format and the same technical characteristics. To use it, just place the cursor of the timeline where you want to insert the second video and select the item to add a new video from the program menu. It supports direct mode for saving merged videos without making reconversions. Download from here.
VirtualDubMod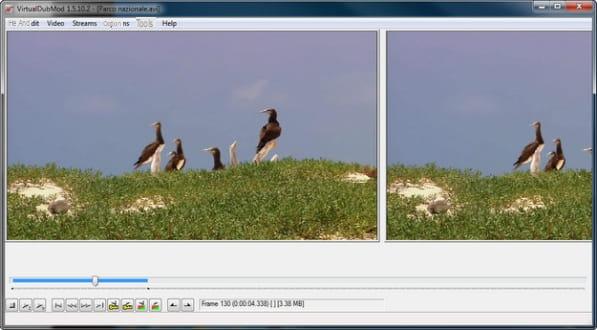 VirtualDubMod is a well-known program for the video editing free based on the equally popular VirtualDub that allows you to edit, copy, cut and merge videos in AVI, MPG and OMG format. To use it, just open a video, select the item to add a new movie segment from the program menu and select the second part of the video to add. It allows you to join only videos with the same technical characteristics but allows you to save them in direct stream copy which does not require recompressions. Download from here.
Windows Live Movie Maker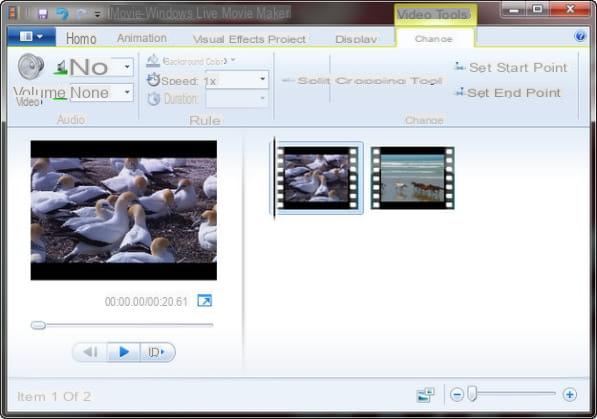 Un program to merge films which hardly needs any introduction. It is, in fact, the free solution for video editing offered by Microsoft in the package Windows Live Essentials through which you can edit, merge, cut and edit videos in all major formats. It includes a wide range of special effects and allows you to publish the generated videos directly on the Internet with functions dedicated to Facebook e YouTube. It always needs recompression. Download from here.
Programs for merging films