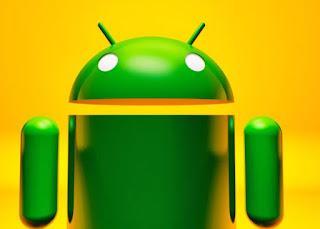 Android is undoubtedly the most popular operating system, given its presence in hundreds of different models of smartphones of various brands: Samsung, HTC, LG, Motorola, Huawei, Xiaomi and many other smaller houses. If you don't buy an iPhone, the chances of having an Android smartphone in your hand are therefore extremely high.
In this mini
instruction manual for smartphones
, we have decided to cater to all users who
want to use an Android phone for the first time
(maybe coming from an iPhone or an older generation phone) showing you instead
how to use it as an expert right away
.
The guide is suitable for beginners but we will also show you many advanced tricks and guides with which to constantly improve the approach to Android even by users who have used it for many years.
Android guide for beginners
The guide is divided into convenient categories, so you can learn all the secrets of the Google operating system step by step.
How to call and add numbers in the phonebook
Making a classic call is really very simple: we look for the Phone or Call app to display the dial pad, type the phone number we intend to call then tap the green button to start the call.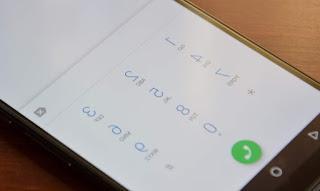 If we have numbers to save in the address book, we can
import them directly from the SIM Card
or type them on the numeric keypad and select the item
Add to contacts
o
Save to contacts
, visible directly from the keypad or from the menu at the top right. The saved numbers are visible from the app
Contacts
o
Address book
, according to the phone manufacturer; to avoid losing them in case of loss or phone change, we advise you to activate the synchronization of contacts online, as described in our guide on
How to transfer Android contacts and synchronize the address book
.
If we want to integrate an unwanted call filtering system on our Android phone, we can change the official keypad and install one of the dialer apps recommended in our guide on how
Block calls from unwanted numbers and unwanted SMS
.
How to add an email account
Emails are very important nowadays and we will have to make sure to receive them in real time also on our Android smartphone. Modern phones have an app dedicated to receiving mail messages (usually called Email), but for convenience we recommend using only the Gmail app, always updated, already present on practically any Android device and compatible with any type phone.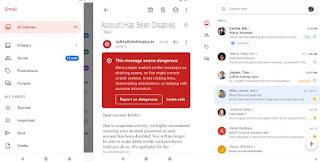 To add a Gmail email account to our phone, just add a Google account to the phone: open the Settings app, look for the menu
Account
o
Synchronization
then we tap on
Add account
->
Google
; now all we have to do is enter the Google account in our possession to start the synchronization of Gmail.
If we want to add other Gmail accounts or other email accounts (to be checked in a single app), just open the Gmail app, open the menu at the top left (with the three horizontal lines), tap on
Settings
and finally select
Add Account
. The app supports Outlook, Hotmail and Live, Yahoo accounts, Microsoft Exchange and Office 365 accounts and offers the possibility to manually configure the account to be entered (for example in the case of corporate email or PEC).
In this regard, we invite you to read our guides on how
Add non-Google email addresses to Gmail for Android
e
Best Android apps to read and send Emails
.
How to install a new app
In order to expand the functionality of the phone we will have to learn how to install new apps from the dedicated Android store, that is
Google Play Store
. We identify your app among those on the device and log in with a Google account (in case we haven't done so yet); after logging in we will see the initial screen of the store appear, where you can choose what to install from the various categories or using the search bar at the top (in case we need a specific app).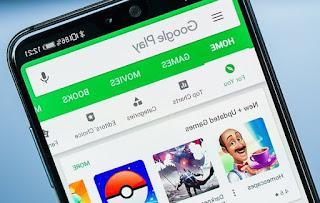 Once you have identified the app we want to install, just tap on its name or image, then press the button
Install
to start the installation on your device (if the app is available for free). If the app is available for a fee, we will first need to add a payment method to the Play Store, as described in ours
Guide to the Google Play Store, tricks and options to know
.
If we don't know which app to install on our Android smartphone, we invite you to read our guides
Best free Android apps to download for each category
e
Top 10 Paid Android Apps Worth Buying
.
If, on the other hand, we are looking for an alternative store from which to install the apps (net of the safety tips that we will see in the dedicated chapter), we recommend reading our article on
Alternatives to the Play Store to download Android apps without a Google account
.
How to customize the look of Android
What sets Android apart from any other operating system (even compared to iPhones) is the
great level of customization
that we can set on our phone: we can practically change the appearance and usability of the device by installing the right apps!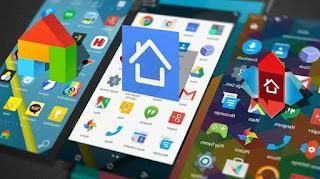 If we want to modify the launcher
(i.e. the screen and app management system), just install one of the apps recommended in our guide to
Best Android Launchers to change the Start screen on all smartphones
; if instead we are looking for maximum speed from our phone, we can choose one of the launchers recommended in the article ai
Faster and lighter Android launcher for slow smartphones
.
If we want to change the keyboard
, just install one of the
alternative keyboards present on the store
and go to the Settings app -> Languages ​​and input -> Current keyboard, so you can choose the keyboard to use when writing messages or on any app.
change wallpaper, lock screen and widgets
, we invite you to read our dedicated guides on how
Change and download wallpapers on Android phones and tablets
, about how
Change Android lock screen with lockscreen apps
and finally i
Best Android widgets for smartphone screen
.
If instead
we want a more "pure" Android experience
, with apps that are always updated and based on Google releases, we invite you to replace the system apps with the apps recommended in our guide to
All Google Apps for Android smartphones
.
How to increase security on Android
Security is an aspect not to be underestimated on Android, given that its widespread use has aroused the interest of cybercriminals, who create new viruses and traps for Android smartphones every day.
To avoid scam or virus-filled apps is enough
activate the antivirus integrated in the Google Play Store
: we open the Store app, press the menu at the top left (with the three horizontal lines), then select the menu
Play Protect
.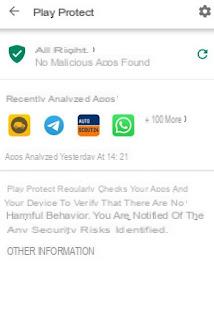 We press on the gear symbol at the top right and make sure that the two items
Look for security threats
e
Improve detection of malicious apps
are active. In this way Play Protect will always check all installed apps, reporting and removing dangerous apps that we can install by mistake or through external sources.
To increase safety and
block even dangerous chat messages
(very popular, especially on WhatsApp), we advise you to install one of the free antivirus apps reported in our guide to
Best free antivirus for Android
. Always to increase safety, we carefully follow all the advice in the article on
How to protect Android from malware and malicious apps, viruses and spies
, so as to avoid the vast majority of threats that can affect our phone.
If we fear that
our Android smartphone can be lost or stolen
, it will be enough
activate the tracking system integrated into the operating system
, so you can always know where our phone is (if it is switched on and connected to the Internet), lock it or reset it remotely and make it ring, so that it can be found immediately.
To block some apps from starting and to keep your data and passwords in a safe place, just follow the advice in our guide on how
Securing your Android phone data in 10 ways
.
How to update Android and apps
To benefit from new features and to increase the security of our Android smartphone, we will have to proceed with the constant updating of the operating system and the apps installed, so as not to take risks and always get the latest news.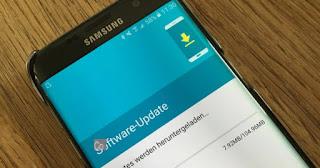 To update the operating system through the official releases of the manufacturer, simply go to Settings -> About phone -> System updates (or similar item) and start the search for new updates. If there is an update, just click on
Download and install
to update the operating system. If our smartphone has not received any system updates for at least two years, we recommend that you install a modified operating system (a Custom ROM), such as those recommended in our guide to
Best Android Custom ROM versions for every smartphone
.
If we do not want to change the operating system (the procedure is long and not without risks), we can still have an updated smartphone by following the advice in our guide to
How to update Android (even without installing new versions)
.
Automatically update apps
it is very simple and within the reach of any user: let's open the app
Google Play Store
, let's go to the menu at the top left (three horizontal lines) and select the menu
Settings
. From here we select the item
Automatic app update
and let's be sure to select
Only via Wi-Fi
o
On any network
(if we have a mobile data offer of at least 20 GB).
If we want to update the apps manually at regular intervals, we return to the left side menu of the Play Store, we tap on
Le mie app ei miei giochi
then we press on the key
Update everything
(if present) to update the apps.
We advise you to always update the apps, so as to be able to access the new functions and increase their usability over time; if the internal memory is not enough to update all the apps, we recommend that you read our guide on how
Free up Android space on internal memory and SD card
.
Conclusions
With our complete guide to Android we will be able to use any phone with the green robot as if we were expert users, it will be enough to learn the essentials to be able to carry out most of the daily operations.
Still on the Android guide topic, we can read our two guides to
things to do immediately on the new Android smartphone
and to
typical mistakes on Android that beginners make
, so you know right away the things to do as soon as we turn on the phone and the things not to do on Android, as they can ruin the user experience.
In another article, to learn more, we talked about the
Android notification bar
, another important element on which it is worth investing some time, so as to become real experts of the operating system.
To stay updated on Android news, we install the Navigaweb app on our mobile without delay.
Instruction Manual to use the Smartphone and become an expert