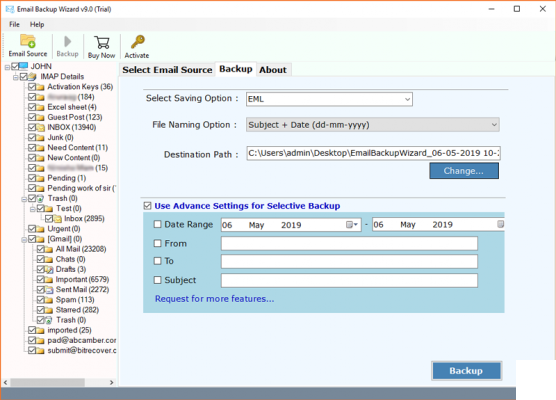 ---
Index
How to save messages on Aruba PEC

Single messages
MBOX folder

How to save Aruba PEC messages on PC

Windows 10 Mail
Apple email (macOS)
Mozilla Thunderbird (Windows / macOS / Linux)
How to save messages on Aruba PEC
save messages on Aruba PEC, you can act directly through the Webmail panel, using the export tools made available by the famous Italian company. In the next chapters I will explain in detail how to save a single certified email message (EML) or an entire folder in MBOX.

Single messages
MBOX folder
How to save Aruba PEC messages on PC
In case you have configured the PEC of Aruba in a e-mail client, what you have to do is use the tools provided by the software to export a copy of the message to your computer.
In the next chapters I will explain how to do this using the default e-mail clients of Windows 10 e MacOS or using Thunderbird, a well-known free email management software, made by Mozilla.
In case you do not yet use an e-mail client to manage your PEC and you want to start doing it now, you can follow the instructions in this guide to correctly configure the Aruba PEC in your favorite e-mail program.

Windows 10 Mail
Apple email (macOS)
Mozilla Thunderbird (Windows / macOS / Linux)