Forgot your Gmail password and can no longer access your email account? It's a big problem, I know. But don't despair, I can help you out. I beg your pardon? You'll gladly accept my help, but would you like to get it done without changing the password associated with your account? Well, the result, I'll tell you right now, is not insured but in any case, it doesn't hurt to try.
So if you're really interested in this matter, I suggest you don't waste any more precious time, make yourself comfortable in front of your trusty computer and start immediately to focus on reading this guide of mine dedicated to how to recover your gmail password without changing it. In the following lines I'll show you how to use a third party tool designed for this purpose that can allow you to recover the login credentials of your Google mail account provided that certain prerogatives are respected.
In addition to telling you how to retrieve your Gmail password without changing it, for the sake of completeness and in the event that the above system should prove ineffective, I will explain how to access your Google mail account again by changing the password associated with it, how to safeguard your passwords and how to generate secure passwords. Happy reading!
Retrieve your Gmail password without changing it
As I told you, recovering your Gmail password without changing it is possible, you just need to use a third party tool: Google Password Decrypter. This is a special software for Windows operating systems that allows you to recover the username and password of your Google account by scanning all web browsers and messaging programs installed on your computer and extrapolating any login data detected by them. In short, a real "panacea".
But it's not all gold that glitters! If on the one hand the use of this program is very useful to recover Gmail passwords without changing them, on the other hand it is essential that the password of the account of interest has been saved on your computer to make it effective. The software, in fact, is able to reveal the access data of the accounts for which it was saved directly on the PC, so it is essential that you have done this in the past to be able to recover Gmail passwords without changing them. In case the data referring to your Google account has never been saved on your computer, recovering the access credentials of the same with this software will be practically impossible.
Having done this, in order to use the software the first step you have to do is to click here so that you can immediately connect to the download page of Google Password Decrypter. Then click on the green download item which is located at the Contents heading, then on the Download button and then on the Download link which is located at the name of the program in the new web page that is shown to you.
Then wait for the software to be downloaded to your PC (if the download does not start automatically, click on the Download Link in the web page that opened in your browser) and then open, by double-clicking on it, the compressed archive you just obtained and extract the content into any folder.
Then start the Setup_GooglePasswordDecryptor.exe program and, in the window that opens, first click on the Next button twice in a row, then on the Install button and then on Yes. When you are done, click on the Close button to close the installation window of the program.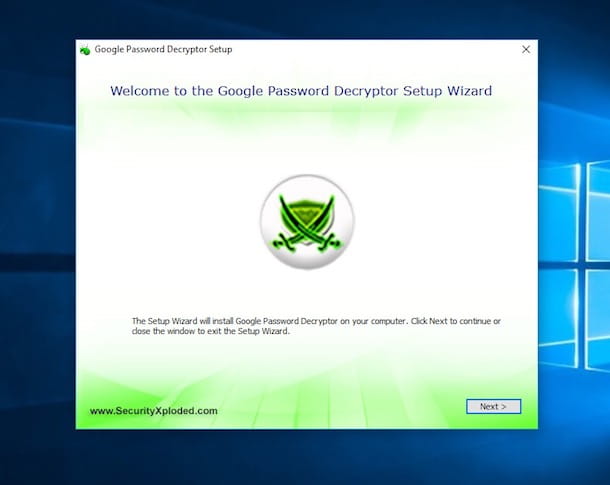 Wait a few moments for the Google Password Decrypter window to appear on the screen (if the software does not start on its own, double-click on the icon that has been added to the desktop) and then click on the Start Recovery button at the top right.
If you have saved your Gmail account data on your computer, you will find the name of the program you saved your password with in the Application column, under the Google Account Name column you will find your Google account and under the Password column you will find the password in clear text.
At this point you can say you're satisfied: you've managed to complete the entire process of recovering your Gmail password without changing it. My compliments. If you wish, you can also export the data you have just retrieved to a special file. To do this, click the Report button at the bottom right of the program window and choose the location where you want to save it.
Gmail password recovery
Did you use the above mentioned software in an attempt to recover your Gmail password without changing it, but since you did not save the data in question on your computer its use was not effective? So why don't you try to follow the wizard proposed by Google itself, which allows you to log in to your account again and change the password for the login? I know, it wasn't exactly what you wanted but better than nothing, don't you think?
In that case, the first step you need to take is to click here to connect to the Google account support web page, fill in the field shown on the screen by typing your Gmail email address and click the Next button. Now go ahead and enter the last password you remember associated with your account in the field below Enter the last password you remember and then click the Continue button.
If you can't think of a password, go directly to the next step by clicking the Don't know button or try another question (the button displayed may vary depending on whether the device you are using is a device you have logged in to in the past or not and depending on the information you have provided to Google). Then answer the next question and/or correctly complete the proposed action (e.g. indicate your account creation date, answer your secret question, provide an alternative email address, etc.) and click the Next button.
On the new web page that you will be shown at this point, fill in the Create password and Confirm password fields by typing the new password you intend to use for Gmail, then click on the Change password button to confirm your choice and to complete the procedure.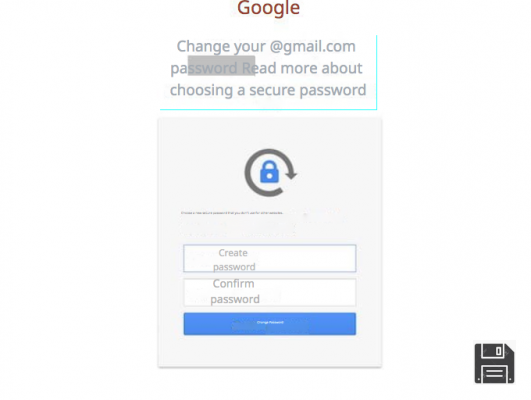 Keep in mind that if you have activated two-step verification on your account (i.e. combined authentication via traditional password and temporary codes to be received via SMS) Google will ask you if you have your phone at hand. Then tick the box under I can access my phone or backup options and click the Continue button to retrieve your Gmail account password via a security code to be received via SMS or an email link.
Alternatively, choose the option I can't access my phone or the backup options (in this case it may take up to 3-5 working days to restore access to my account) or the option I haven't enabled two-step verification if you're sure you've never enabled this feature.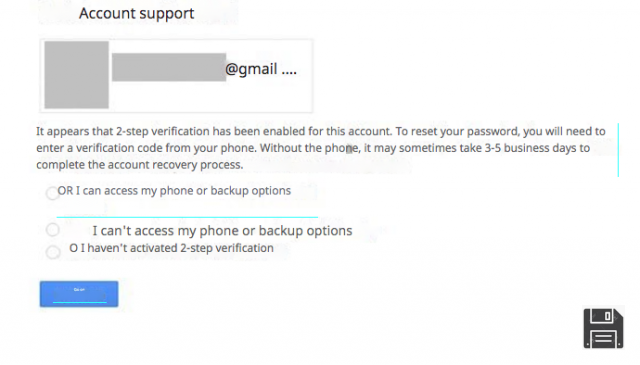 If you have selected the first option, confirm that you are the owner of the email address or mobile phone number that Google will give you and follow the instructions on the screen. For example, in the case of the email, you will have to open the Google message received at your secondary email address that you must have set up before you lose your Gmail access data and click on the link contained within it. In the case of the SMS, you will have to enter the confirmation code received on your smartphone.
Useful tips
For the future, in order to avoid wasting valuable time trying to recover Gmail passwords without changing them, I suggest you use one of the special resources that I have indicated in my guide on password programs to manage and store the access key of your Google account and beyond.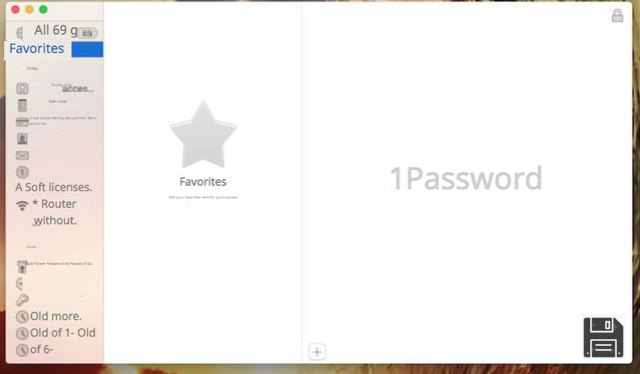 In order to allow you to increase the security of your account, I would also like to suggest some basic rules to create a secure password. First of all, I invite you to use a unique password for each online service and website you use and to avoid meaningful passwords in the most absolute sense. You should also try to use not only lower case letters but also capital letters, numbers and special characters (e.g. exclamation points, brackets, etc.) to generate them.
How much language should the password be? I would say between ten and fifteen characters. You can help yourself with the online service The Password Meter which you can access by clicking here (if you remember correctly I also told you about it in my guide on how to make a secure password).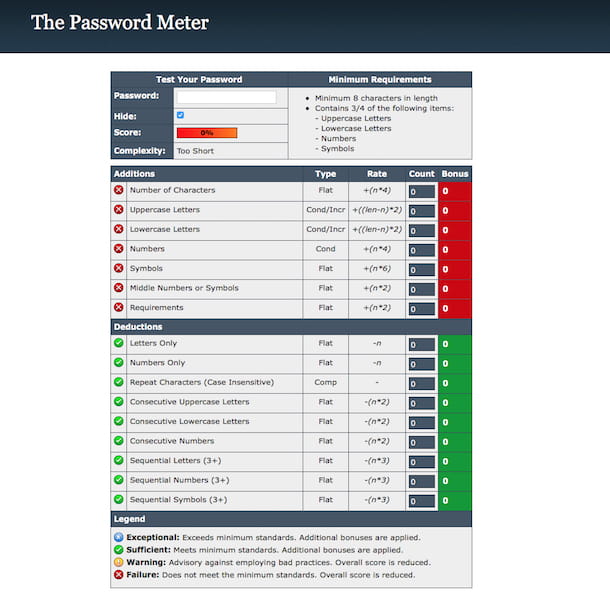 If you want help creating passwords that meet all of the above requirements, please see my tutorial on generating passwords I've prepared for you. You can choose any software, they are all extremely reliable.
Frequently asked questions and answers
It is possible to recover Gmail password without moving it, just use a third-party tool: Google Password Decrypter.

Follow the steps to recover your Google or Gmail Account.
We're going to ask you some questions to confirm that it's yours.
Answer them to the best of your ability.
Restitute your password when prompted.
Choose a secure password that you haven't already used with this account.

All you have to do is click on the "Forgot your email address? Now, you will need to enter the restore email.
Once you do this, a confirmation email will be sent to your restore email.

Instead of having to enter the password of our account, the only thing we have to do if we activate this new option is to enter gmail.
com, enter our email and, instead of writing the password, simply confirm the login from our mobile.
19 May two thousand sixteen
Compilation of frequently asked questions that our users have sent us and that our experts have answered.