Check a user's online status
Consider the limitations above, the only "weapon" you have at your disposal for know if a person is chatting on Facebook, or rather, to assume that he is doing this, is to check his status on Facebook: whether online or offline. Here's everything in detail.
Smartphones and tablets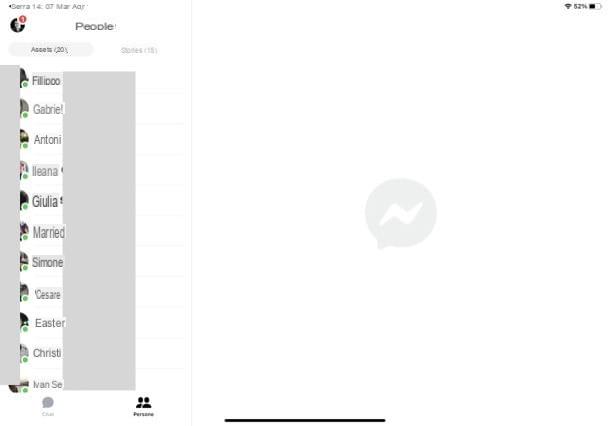 To find out if a person is online on Facebook via smartphone or tablet, all you have to do is go to the section of the Messenger app that lists the active people and check if the one you are interested in is actually online.
Therefore, open the Messenger app on your Android device (if you use a device without Play Store, you can get it from an alternative store) or iOS / iPadOS, log in to your account (if necessary) and press the button People located at the bottom of the screen.
After that, tap on the tab Active (N) to access the list of users who are active at any given time. As you can see, the users who are listed in the section Active they are all distinguished by the green ball indicating their online status. By tapping on the name of one of them, you will also see the writing Active now immediately below the name of the selected contact.
Can't see any user's online status? You have most likely set up your account to be inactive on Messenger. To see again which users are active, you must necessarily "bare" your account and allow others to understand when you are online too. How can you do this? I'll explain it to you right away.
After opening the Messenger app, tap on thumbnail of your profile photo (at the top left of its main screen), tap on the item Status of activity and move up OFF the switch located in correspondence with the wording Show when you are active (on Android) or Show your activity status (your iOS / iPadOS).
computer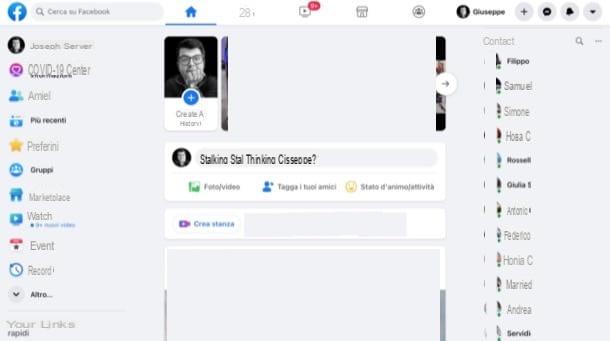 You want to check if a user has been online on Messenger since computer? Nothing simpler! Connect to the Facebook website, log in by entering your login credentials and on the right side of the screen you should see not only the users who are currently active - marked with green ball - but also those who were active until a few moments before, marked by an inscription relating to the lapse of time since their last connection (eg. 1m for 1 minute before, 3h for 3 hours before, and so on). Obviously, users marked with a green dot and therefore online, could be engaged in a chat with some other Facebook user.
If you can't see the right side menu containing the list of all active contacts, most likely you have zoomed the page and, automatically, Facebook has set another layout to the screen you are viewing. Even in this case, however, you can view the contacts: just zoom out the web page open in the browser using the key combination Ctrl + 0 (Windows) or cmd + 0 (macOS).
Please note: some users may have changed some settings of their account and may be "invisible", ie inactive. In that case, there is no way to know if and when they are online.
Know if a person is chatting on Facebook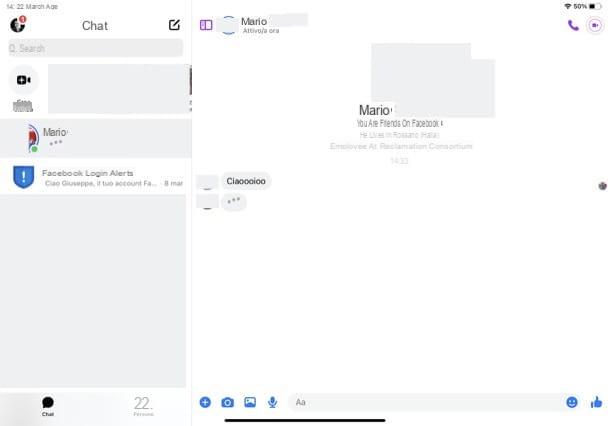 If you are chatting with your friend, you can know exactly if he is texting you or not. This information is especially useful if, after several minutes, your contact's responses are slow to arrive.
Facebook Messenger (like many other instant messaging services) offers a feature that activates when someone on the other side of the screen calls up the keyboard to text you.
The function in question is to display the symbol on the screen (...) which indicates the typing of the message by the friend you are chatting with. This function is active by default and, for this reason, it is not necessary to go to the Facebook settings to activate it. Were you aware of this little "trick"?
App to see if a person is chatting on Messenger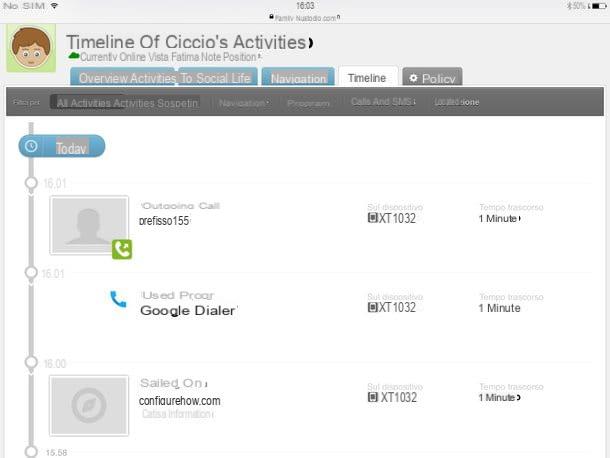 As I have already told you several times throughout this guide, Facebook does not let you know if a user is actually chatting on Messenger or not. To respect the privacy rights of its users, Mark Zuckerberg's social network has not included a function that can track the activity of each individual user up to this point. However, it is possible to get around this "wall" by using some app for parental control.
Parental control apps were created with the aim of allowing parents to control the activities that their children carry out online on smartphones, tablets and computers. By forcing the operation of this kind of applications, many of which are paid, you can track the activity of your children and other members of your family: view chats and SMS, consult the web history, access the list of calls that have been made inbound and outbound and much more.
By using parental control apps, therefore, you can actually find out if your kids (and potentially other users as well) are actually chatting on Messenger or not. In this regard, let me point out some of the best parental control apps currently available on the market.
Qustodio - one of the best parental control applications that can be installed on a smartphone or tablet: you need to download the parental control app (available on Android or iOS / iPadOS) on the parent's device, while on the children's device activity monitoring app installed (also available for Android and iOS / iPadOS). Qustodio offers the possibility to track practically all the activities that your child carries out during the day on the device in use: from the SMS sent to the applications used, from incoming and outgoing phone calls to the Web history; it also allows to trace the exact geographical position of the device that is under control. This app can be downloaded for free but, to access all the functions that are included (such as social activity control), it is necessary to subscribe to a subscription plan which, at the time of writing, starts from 42,95 euro / year. Would you like more info on how to best use Qustodio? Read the deepening in which I explain how to spy on Android and you will find everything you need.
Mobile Fence - this is another excellent app available on Android that you can download to see if a person, such as your child, is chatting on Messenger. Mobile Fence allows you to monitor SMS, chats, calls and Web history. In addition, it allows you to locate the exact geographical position of the device under control, remotely limit the activities that are carried out by the user who is using the terminal and set alerts when the device under control receives messages containing a specific word previously set by the parents. To use the app you need to take out an annual subscription which costs 36 dollars / year. Before signing up for a subscription, I recommend that you try the trial of the app which has a duration of 30 days. Also in this case, if you want to have more info and details on using the application, all you have to do is read my tutorial in which I explain how to spy on an Android phone.
How to know if a person is chatting on Facebook