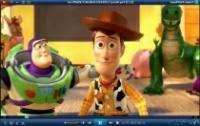 Finding a media player program that can be used to view all kinds of videos on your computer is possible, but it does require some research. Windows Media Player (WMP), Microsoft's default program, has become, over time, increasingly graphically heavy and not compatible with all available file formats. WinAmp, the famous mp3 player that could be used to play videos, is no longer developed. Windows 10 Video Player is not a real program for watching movies. iTunes, which has spread to many PCs because it is the iPod and iPhone management software, certainly cannot be defined as a program for viewing videos.
So abandoning these more famous names, let's finally see
what are the best Video Media Player programs for watching movies on your computer
. You may be impressed by how much power and possibilities some of these programs on the list offer, which outperform Windows Media Player in both compatibility and functionality.
All these software
can play different types of multimedia files, digital audio and video formats, CDs and DVDs
.
They are also easy to install and use, very light on system resources.
1)
The best media player for Windows
it is probably the unknown program
PotPlayer
, developed by the same Korean author of KMPlayer and made even better.
PotPlayer is an intuitive and powerful multimedia player, rich in features, easy to use with very high quality both video and audio.
With PotPlayer, especially on 64 Bit computers, you will be able to enjoy watching high definition MKV movies and listening to the sound with a Dolby Surround system.
Those who use KMPlayer should certainly switch to PotPlayer as it has now taken its place with frequent updates.
It is available in 2 x86 and x64 versions.
It includes a long list of including audio and video codecs that allow you to play virtually any existing multimedia format.
The player is light on system resources and has a very fast startup.
PotPlayer supports GPU acceleration and post-processing, comes with hardware assisted decoder and when it comes to viewing HD video, it uses the video card installed in the system to decode the stream, reducing CPU usage and making playback more smooth and unaffected by the quality and size of the file. A key feature of PotPlayer is that it allows seamless playback of multimedia content, up to 1000 files one after the other. More experienced users can configure the numerous options and modify advanced video processing filters and settings. PotPlayer can also be used to watch TV if using a DVB USB Digital Terrestrial Receiver.
Other features include support for all videos, watching streaming video, taking a screenshot, recording from streaming streams, auto-playing similar files in a folder, support for madVR / HR / EVR (latest video renderer), auto-resume of the last 200 files played, automatic computer shutdown and much more. This PotPlayer is today the first choice of programs for watching videos and movies on the computer.
2)
VLC MEDIA Player
. it needs no introduction and is the most famous and used open source media player in the world. VLC media player is available for Windows, Macintosh, Linux and is compatible with all popular video formats. The interface is excellent, with simple menus and fully customizable toolbars. VLC is powerful, light, fast and has hotkeys which make it very easy to use. VLC is also capable of repairing corrupt or damaged videos and playing partially downloaded videos.
Advanced controls allow you to record streaming streams. VLC is a favorite of many connoisseurs of video playback on the computer and is entirely self-sufficient in the sense that no additional codecs are required for playback. VLC media player is one of the best at DVD playback, which has made it popular with XP users in the past. VLC also supports playback on Chromecast.
3)
Media Player Classic Home Cinema
it is certainly the easiest program to use and install, powerful, light and full of options. It is an incredibly small program in size with an extensive feature set. Available only for Windows, MPC Home Cinema is similar, graphically, to the old Windows Media Player v6.4, but that is where all similarities end.
Under the hood this program packs a ton of features, including codecs for viewing DVD, MPEG1, MPEG2, MPEG 4 and X.264, MP3 and Ogg video discs. It also includes, within it, QuickTime and RealPlayer (if installed on your computer) to play the native files for these programs. To further extend its functionality, avoiding the installation of RealPlayer, WinAmp and Quicktime, you can download some codec packages. There will be hardly anything that MPC will not be able to reproduce. MPC Home Cinema is the only product reviewed here that does not require installation on the PC, so it is portable and can be run from a USB stick as well as from the hard drive.
4)
MPV
is a simple, wonderfully minimalist video player that has only basic playback controls, a search bar, a subtitle tool, and a button to go full screen on the home screen. This particular project is a fork of both MPlayer and mplayer2, a pure video player with minimal controls overlaid at the bottom, with no interface and buttons external to the video. Between MPV and VLC, MPV is definitely more difficult to use if you want to do more than just watch movies, but it's more efficient and less resource-intensive.
5)
SMPlayer
is one of those open source media players that has almost all the built-in features that a complete and performing media player should have.
It has a minimal interface with controls that only become visible when you hover your mouse over the screen near the bottom or top. It downloads along with an included codec pack so it plays all media files and has a smart feature to find subtitles. There are two modes for viewing and playback: quality or performance, so you can watch videos without slowing down due to system strain (on older, less powerful computers).
6)
KMPlayer
it offers many advanced features, supports a wide range of codecs and formats, and is highly customizable, available in multiple languages. With a minimalist, intuitive and functional user interface, all options are available on the right mouse button in the main window. The player is simple enough to use for normal people who don't ask for much more than the ability to watch movies on their computer, but even the most experienced will find a power of configuration options very high. For multimedia playback, it includes almost all essential decoders and also supports third-party codecs. KMPlayer was perhaps the first choice until PotPlayer was released.
7)
JetAudio Basic
had been mentioned in the article about the best iTunes alternatives to manage iPod and iPhone on computer. JetAudio, however, not only provides an excellent music manager, but is also a powerful multimedia player, complete and with lots of options. The media center can only be used for video playback (in the initial choice after installation). Video quality is excellent, audio quality good, basic subtitle support but with options for customization. JetAudio Basic is great if you are looking for a unique one
program that supports music management and movie viewing
, audio CD playback, ripping, recording, converting audio and video to different formats, listening to web radio.
The new
JetVideo
instead it is for video playback only. Attention in the installation not to understand the Ask Toolbar and other sponsors.
8)
UMPlayer
is a cross-platform media player (Windows, Mac and Linux) based on MPlayer.
It is a universal open source program, in the sense that it includes over 270 inbuilt codecs and therefore becomes number one when it comes to compatibility even with lesser known digital formats, without worrying about installing additional codecs. The graphical interface, aesthetically pleasing, is simple and intuitive. The killer feature of UMPlayer is its integration with Youtube, to watch Youtube videos from your computer desktop. Another great feature is that you don't need to worry about searching for subtitles because the program automatically fetches them from the OpenSubtitles.org site in your language. It also reads damaged media files as well as scratched CDs and DVDs.
Among the
best VLC based media player to play audio and video on pc
that I had already reported it is worth talking about:
9)
MPCStar
, light and very powerful, with a super more modern interface among the best on this list. This Media Player plays most of the file formats without additional codecs including RAR archives without ripping them, DVD and audio CDs and online video streaming. This media player is recommended for average users who have no intention of touching advanced options and who just want a nice program with which to listen to music and watch movies on their computer.
10 )
GOM Player
is another great alternative to VLC, available only for Windows, to play most multimedia files, including flv files with its internal codecs. A very noteworthy feature of GOM Player is its ability to play broken media files and partial ones of half downloaded movies.
11 )
AllPlayer
supports all the features of an advanced Media Player, with all built-in audio and video codecs and various playback functions. These include: support for automatically identified and found subtitles, playback of Rar files without having to extract them and of incomplete or partial files, playback of CDs and DVDs, Video Converter, Dolby Surround, SPDIF and 3D audio support, repair tools Corrupted AVI files, Playlists, Auto shutdown of PC after a movie ends.
11 )
Zoom Player
is one of the best programs to watch PC s videos, free, with many advanced features and options to customize the interface. It supports all video formats having integrated codecs.
12 )
Divx Player
, the original player to watch Divx movies on your computer.
13 )
ACG Player
is the perfect lightweight Media Player, designed for Windows 10 tablets, with a simplified interface and touch-based controls. In short, ACG Player is one of the few apps from the Microsoft Store worth using, which supports most multimedia codecs, playback from files, discs, external devices.
14 )
Macgo Free Media Player
is a modern program that supports video playback in 4K resolution with DTS 5.1 for sound. The player works with BDMV, MKV, MOV, MP4, AVI, MP3 and many other formats, it also supports subtitles in SRT format.
15 )
5KPlayer
can play AVI, FLV, MKV, MTS / M2TS, H.265 / 264, VP8 / 9 and WebM video files, among others. 5KPlayer also works well for viewing content from websites such as YouTube, Vimeo and DailyMotion and converting / saving videos. 5KPlayer also has an AirPlay function which allows you to stream multimedia content from Apple devices such as iPhone and iPad to PC.
16 )
Soda Player to watch streaming videos also on Chromecast
(including Sopcast, Acestream and Torrent videos).
Best Programs for watching movies and videos on your PC